Eric Taylor (USA) support by Stuart Warburton (UK)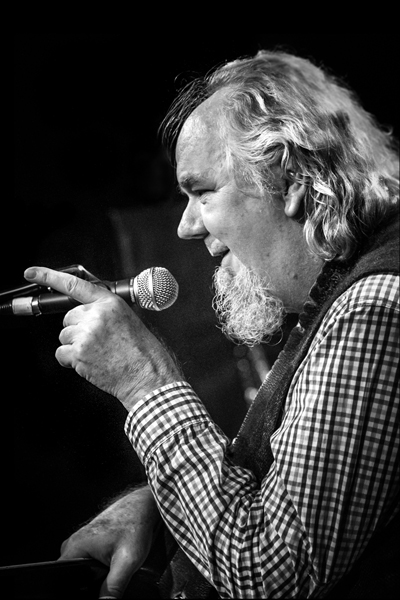 Eric Taylor is a sage musician, a lyrical genius and a master of the guitar. If you're familiar with the intricate Texas singer/ songwriter jigsaw puzzle, you probably already know a lot about Taylor. If you're not familiar with Taylor by name, you've probably heard his songs performed by people such as Nanci Griffith and Lyle Lovett.
Taylor grew up in Atlanta, Georgia, and started playing soul music in his early years, steeping himself in the rich cultural heritage of the black South. I've written poetry all my life, Taylor recounts. When I learned how to play guitar, it was a natural progression to write songs.I thought I'd make my way to California like everybody else back then but I ran out of money and ended up in Houston. It's a good thing he never made it to California, because the musical environment in Houston during the '70s was just what Taylor needed to inspire him.
In 1977 Taylor was a winner of the "New Folk" competition at the Kerrville Folk Festival. Shameless Love, his first album, came out in 1981 and after a hiatus of almost 14 years, he returned with the self-titled Eric Taylor, released in 1995. His eponymous release was chosen as the 1996 Kerrville Folk Festival Album of the Year. Three years later he released Resurrect, and it was subsequently named one of the 100 essential records of all time by Buddy magazine.
If there's anything better than Nanci Griffith or Lyle Lovett singing an Eric Taylor tune, it's Taylor singing it himself...he's one of those songwriters that has the ability to plop you down in the middle of a story or a situation and make you care that you're there. ~ Acoustic Guitar Magazine
To say that Eric Taylor is one of the finest writers of our time, would be an understatement, Nanci Griffith says. If you miss an opportunity to hear Eric Taylor, you have missed a chance to hear a voice I consider the William Faulkner of songwriting in our current time. Griffith has recorded several of Taylor's songs, including Deadwood, Storms, Dollar Matinee and Ghost in the Music, which they wrote together.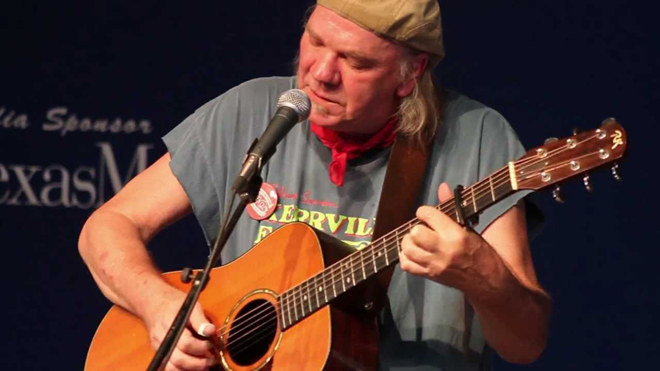 Lyle Lovett, who has recorded Taylor's Memphis Midnight/Memphis Morning, Whooping Crane, Understand You, and with whom Taylor co-wrote the immensely popular Fat Babies, compares Taylor's narrative voice to that of Bruce Springsteen.
2001 brought forth Scuffletown, with The Kerrville Tapes (2003) his first live album, recorded during three years of appearances at the prestigious Kerrville Folk Festival.
In the spring of 2005, Taylor returned to Rock Romano's Red Shack in Houston to record his 5th studio album, The Great Divide. Garnering rave reviews at home and abroad, The Great Divide quickly reached #3 on the Euro Americana Chart and in 2006 was named one of the Top Releases Most Played by Folk Radio.
It should be said, that once you become a Taylor fanatic, it gives one immense joy and pride to be able to enlighten others to the man's work, as though he were a special reward, presented only on intimate occasions, to a deserving few. That's the effect he has on me. He's converted this tight, unwavering circle of supporters who feel that no distance is too great to travel for a night of Eric and will do it walking backwards, through tornado and forest fire to be there. ~ Iain Matthews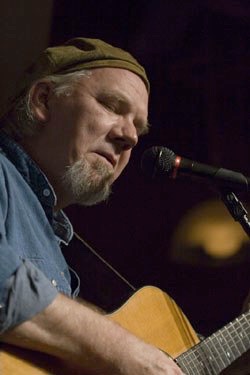 Hollywood Pocketknife, released in 2007, is a 10-song collection that shows Taylor in his prime as a writer and performer, with his exquisite narrative style, his keen, studied observation of the human spirit, and his intricate, roots-driven guitar work. In January 2008, Eric Taylor and Hollywood Pocketknife were nominated for Folk Wax's Artist of the Year and Album of the Year.
In early 2011 Taylor decided to bring together some of his oldest friends and favourite musicians for a live recording. In May 2011 recording 2 nights live at The Red Shack studio in Houston, Texas. There was a film crew and live studio audience. Nanci Griffith flew in from Nashville to sing, Lyle Lovett came in to sing, Denice Franke and Susan Lindfors Taylor came in to sing, Marco Python Fecchio flew in from Milan, Italy to play electric guitar, and James Gilmer came in to play percussion. They captured 2 magical nights of music and friendship and Houston history (see video clip).
Eric Taylor is one of the few artists I've ever seen with a greatness that wreathes about him as he takes the stage, no matter what size the venue. An audience instinctively knows to shut up and pay attention. This is a man who takes the art of songwriting – and the art of performance – seriously. And, at the end of the set, the audience will have been transported some place and back again. Eric Taylor doesn't just make you feel the sun and taste the dust of Texas, he takes you places and puts you inside people's minds. From prison inmates trying to fathom the jumble of their lives to little kids watching their family implode, Eric Taylor makes it real. Aspiring – and accomplished – songwriters leave Eric Taylor shows shaking their heads in awe. And well they should. ~ Charlie Hunter - Flying Under Radar
bluerubymusic.com Listen to more songs at reverbnation.com/erictaylor
Bluebird Cafe video with Steve Earle and Kelly Joe Phelps, Eric sings a song from his old friend Townes Van Zandt "Where I Lead me". It has a long spoken intro but it's worth it.
Video above not working? Click here or here for Youtube links.