Alan Barnes's 'Christmas Carol'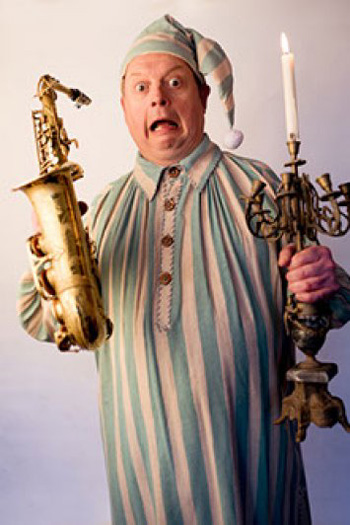 Alan Barnes (Sax + Clarinets)
Bruce Adams (Trumpet)
Mark Nightingale (Trombone)
Rob Fowler (Sax + Clarinet)
Karen Sharp (Sax + Clarinet)
David Newton (Piano)
Simon Thorpe (Bass)
Clark Tracey (Drums)
It's Christmassy…slightly corny and tongue-in-cheek….but sure to be fun and all with swinging jazz to boot from this stellar 8-piece. That should herald in the festive season in fine style, sending you home with your sides aching and hearts warm
Alan Barnes's unique musicianship, indefatigable touring, and warm rapport with audiences have made him uniquely popular in British jazz. He has received over 25 British Jazz Awards, most recently in 2014 for clarinet, and has twice been made BBC Jazz Musician of the Year.
His stylistic range is quite phenomenal… a wonderful capacity for suggesting a given style without actually imitating anyone ~ Dave Gelly, Masters of the Jazz Saxophone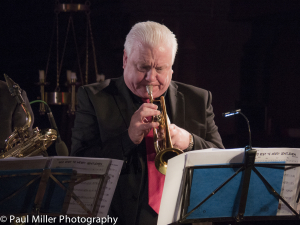 Bruce Adams is not only one of the jazz scene's most dramatic and stimulating performers, he is also a tremendously affable companion. A band-room with the Glaswegian Mr Adams present is a happy and riotous place. However, on stage, Bruce Adams takes the playing side of things very seriously. He has been a regular jazz poll-winner and with his spectacular range and power on the instrument has been in demand as a lead, and jazz trumpet man.
Adams performs with Boppy zip and, when appropriate, a nice dirty, low down feeling.
~ Martin Gayford, The Daily Telegraph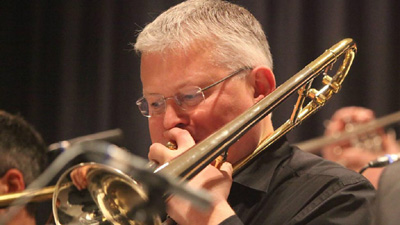 Mark Nightingale came through the ranks of the UK's National Youth Jazz Orchestra. Since then he has flourished and has gained a reputation as one of the top-flight jazz trombonists worldwide. Mark can be heard as a featured soloist in bands lead by Alan Barnes, Laurence Cottle and Stan Tracey. Mark has recorded and played with artists from all genres including Ray Brown, Clark Terry, Sting, Scott Hamilton, Cleo Laine, Charlie Watts, Frank Sinatra, Kenny Wheeler, James Morrison and Steely Dan.
Style and sparkling invention delivered with an extraordinary degree of technical accomplishment. ~ Keith Howell, Jazz International Magazine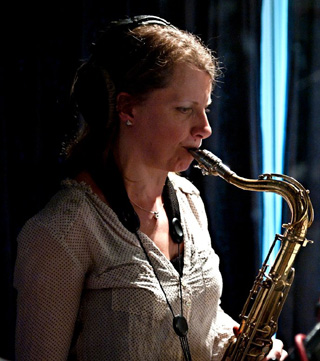 Karen Sharp is a busy and popular musician with an accessible yet distinctive style, Karen has won the tenor saxophone category of the British Jazz Awards on numerous occasions.
She tours regularly with her own quartet and she plays with numerous larger ensembles including Robert Fowler's 'Gerry Mulligan Concert Jazz Band', Steve Waterman's Big Band and the Stan Tracey Big Band.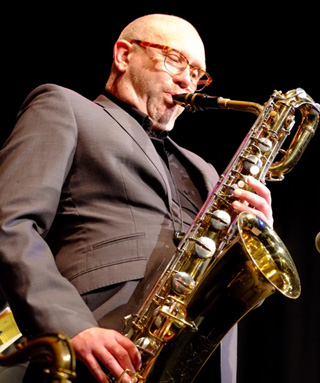 Robert Fowler first started playing saxophone and clarinet whilst at art school in Bristol. His reputation as a broad-toned, swinging tenor player soon grew and he joined the Pasadena Roof Orchestra in 1986.
He possesses the style of some of the greats of the classic jazz era - Coleman Hawkins and Ben Webster. He has also been working and touring with Bryan Ferry.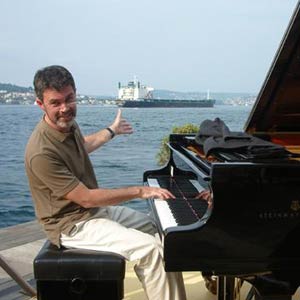 David Newton has been voted best Jazz Pianist in the British Jazz awards for the thirteenth time in 2014 and was made a Fellow of Leeds College of Music in 2003. His CV reads like the ultimate Jazz Bible and not much more needs to be said about simply one of the best there is!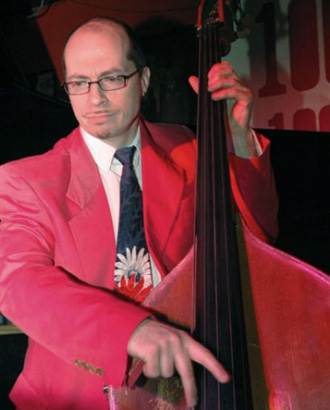 One of Britain's most popular bass players, Simon Thorpe is well known for his great sound, melodic solos and solid beat. He played for several years with Stacey Kent and Jim Tomlinson and has been laying down the bass line for the Bobby Wellins Quartet since 1998. He is a favourite with many of the Jazz Greats in Britain and the USA including Scott Hamilton, Warren Vache, Alan Barnes and Don Weller.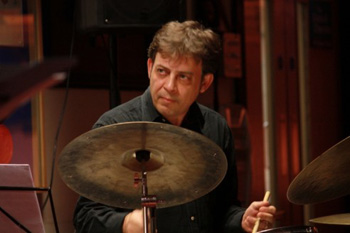 Clark Tracey grew up in a jazz environment as the son of Stan Tracey CBE, the UK's leading jazz pianist. He's now had 40 years' experience playing alongside some of the most important artists in jazz at home and abroad: Johnny Griffin, Pharaoh Sanders, George Cables, Bireli Lagrene, Barney Kessel, European Jazz Ensemble and NDR. British artists include names such as Ronnie Scott, John Surman, Alan Skidmore, Kenny Wheeler, John Taylor, Alan Barnes, Don Weller and Tommy Smith. He has recorded over 90 albums (11 as a leader), been awarded "Best Drums" title five times in the British Jazz Awards and the Ronnie Scott's Club Award for "Best Drums" in 2007.
Barnes is a true Dickensian. He is a serious reader of the novels. It is a clear blunder of providence that he was born too late to appear in their pages! ~ Hot News
Sure it's Christmas, sure to be Fun, and sure to get some fantastic Jazz from a truly stellar line-up….so don't be a Humbug and start your Christmas early!
alanbarnesjazz.com