Daniel Karlsson Trio (Sweden)
Daniel Karlsson (Piano/keys)
Christian Spering (Bass)
Fredrik Rundqvist (Drums/Perc)
Daniel Karlsson is well known for his work in the highly merited Oddjob and the Magnus Öström Band. He has also been a frequent collaborator with among others Till Brönner, Nils Landgren and Rigmor Gustafsson.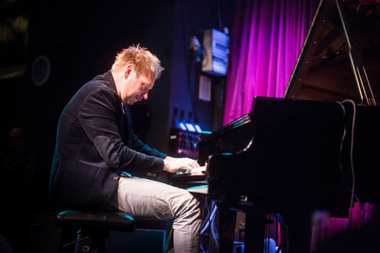 Daniel is probably the most legitimate heir of Esbjörn Svensson in the Scandinavian jazz scene. Actually, their musical paths did often cross as they also played for the same artists. Contrary from Svensson though, who had his own trio from the start, Karlsson has been more embedded in bands rather than going solo, starting with Oddjob, by far one of the most innovative and explosive bands among Nordic jazz. Now this settled trio line-up appears comfortable in its own skin.
In live performance, not only is Karlsson's powerful piano skills to the fore; but also the intense and joyful complicity between the three musicians is evident, with double bassist Christian Spering providing a truly inspired depth of texture, while Fredrik Rundqvist on drums works out a couple of highly catchy and original solos; and this is not easy when you are dealing with an already percussive, rhythmic and accented talent such as Karlsson possesses.
Karlsson has played with most of the contemporary Swedish greats and many European stars so he's earned his jazz spurs. The trio is now the main part of his work and they have been prolific with their ideas, spawning five albums in as many years.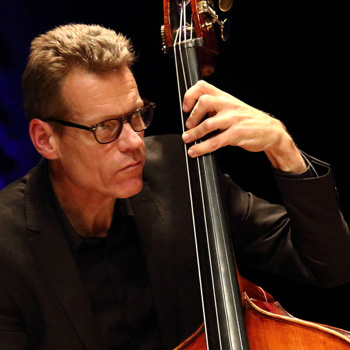 Christian Spering is a very fine bass player, covering many styles as heard on his solo album where he performs inspired versions of Bach classics, improvises around them and plays two of his own pieces. He has been a part of Berger, Knutsson, Spering trio since its start in 1996 and is a major ingredient on several other albums.
Christian is considered one of the very best of the seemingly never-ending row of outstanding Swedish double bass players, he studied at the Royal College of Music in Stockholm and from 1986 to 1988 he was a member of the band led by drummer Fredrik Norén. That line-up included pianist Esbjörn Svensson. In 1987 he was one of the founders of the group "Encore". That group won the award "Jazz in Sweden 1990" which resulted in several well-received tours and a CD.
Christian has played with many of the finest Scandinavian musicians, such as Bobo Stenson, Jon Christensen, Lennart Åberg, Lars Jansson and Anders Kjellberg to name only a few. He also has performed with the likes of Paul Bley, Tom Harrell, Kenny Wheeler, Paul McCandless and Tim Hagans. Up to now Christian has appeared on more than 25 albums.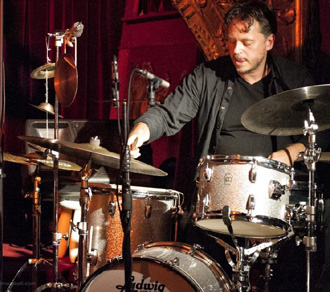 Fredrik Rundqvist was born in central Sweden, son of pianist Gösta Rundqvist but he has been living in Stockholm since 1994.
Back in 2000 he won the Ronnie Gardiners Drummers Award, and he has been playing in un impressive number of albums and gigs in all continents both as member and guest of so many important Swedish bands like Velódrone, Sarah Blasko, Fredrik Nordström Kvintett/Trio, Yttling Jazz, Lina Langendorf Quintet and, of course, Daniel Karlsson's Trio.
With Spering and Rundqvist, Karlsson has a trio one can listen to for a long time, and constantly discovering something new
~ Johannes Cornell, DN Review Live at Fasching April 2017
danielkarlssonmusic.com
Video above not working? Click here or here for Youtube links.