Orphy Robinson (Midi Vibes/Digital FX)
Benet McLean (Violin & Electronics)
Tiago Coimbra (Electric Bass)

Orphy Robinson is one of the major figures in the UK Jazz scene, but is regarded as an important figure across a wide range of musics, not only as a master musician but also as a mentor and educator. He has released records on Blue Note record label and played with top US artists Don Cherry, David Murray, Henry Threadgill, and in the UK with Courtney Pine, The Jazz Warriors, and Andy Sheppard, among many, many, others.
Orphy is a vibraphonist and multi-instrumentalist, who also plays saxophone, trumpet, drums, piano, marimba and steel pans. He has written music for television, film, theatre, opera and contemporary classical music; including "42 Shades of Black" for the Phoenix Dance Theatre, which was performed at the 1996 Olympic Games in Atlanta. Robinson is from London, with Jamaican roots and works across a variety of eclectic musical forms (jazz, free jazz, free improvisation, jazz fusion, and funk)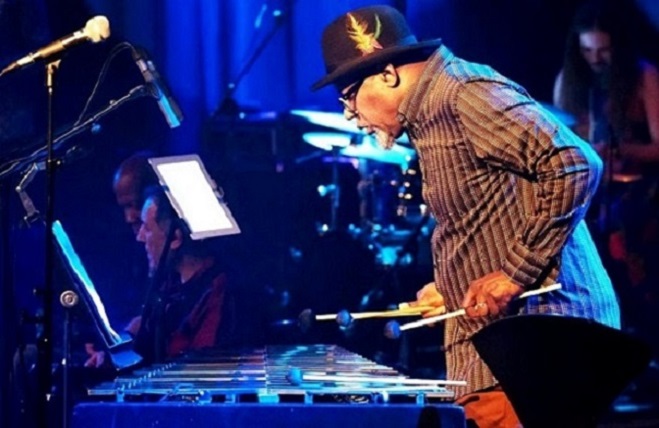 Orphy Robinson released two critically acclaimed solo albums on the Blue Note label in the 1990s, When Tomorrow Comes and The Vibes Describes, which was launched at the Montreal Jazz Festival, and has recorded numerous albums as a guest musician. He has also toured or appeared with many artists including Hugh Hopper and Robert Wyatt
Audiences discovered his playing while he played with saxophonist Courtney Pine in the 1980s big band Jazz Warriors (which was the forerunner to the Jazz Jamaica All-Stars Orchestra). Robinson was also an original member of the Brit funk band Savanna, in which he first came to the notice of critics and audiences.
Bristol based saxophonist Andy Sheppard asked Orphy to join his big band on his 2nd album and the association continued with Sheppard utilising Robinson's education prowess to help him put together his Saxophone Massive, helping corral, mould and conduct 200 saxophonists of varying abilities, at the Brunel 220 celebrations, marking Brunel's 200th Birthday in 2006. The group was put together again in 2009 for the opening of Bristol's newly constructed foyer at the then Colston Hall (now Bristol Beacon) in 2009. They have since replicated the project in many countries at various international jazz festivals and other events.
In the latter part of 2009 he was invited to become musical director of a large ensemble at The Roundhouse with drummer Nick Mason of Pink Floyd.
The duo Black Top was formed in 2011 with Free Improv pianist Pat Thomas and this is a long term project to this day.
In 2018 Orphy Robinson was made an M.B.E for his services to music, in the Queen's Birthday Honours List. He now sits on the board of the Jazz Promotion Network and in 2020 was appointed The Ivors Academy Jazz Committee Chair
"His music exudes groove, with tonight's offering being no exception.....one not to miss!"
He is also well known for his work in education with schools and large-scale education projects, including at the Hackney Empire, where he has led the Music Education Department successfully for 14 years. Producing many new artists currently making a name for themselves in the music industry this includes the 2014 winner of the UK "The Voice" vocal television competition Jermain Jackman and innovative producers and musicians of the 'Universal Mind Systems' collective.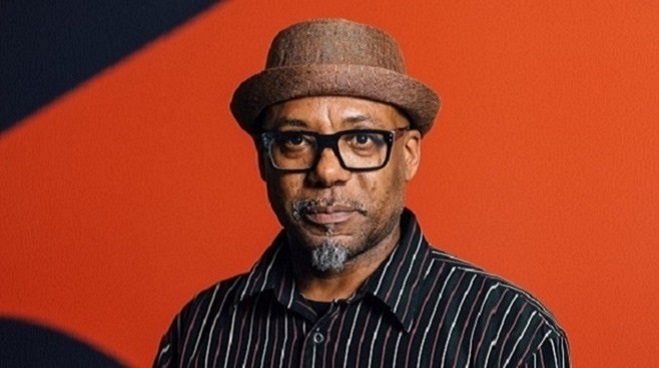 He has also been nominated for Jazz Educator of the Year award at the Parliamentary Jazz Awards.
He has also worked with such artists as David Murray, Don Cherry, John Tchicai, Lester Bowie, Wynton Marsalis, Hugh Masekela, Louis Moholo, NanŠ Vasconcelos, Andy Sheppard, Evan Parker, Butch Morris, Sunny Murray, Mica Paris, Imagination, Savanna, Kenny Thomas, Jean-Paul "Bluey" Maunick, Neneh Cherry and many others.
He started the ensemble The Spontaneous Cosmic RawXtra at Kings Place concert venue in October 2009. The ensemble was included in Black British Jazz (2014), an Open University book by Jason Toynbee. A DVD and recording were released in 2015.
He currently leads the groups Codefive & Nubian Vibes, he also plays in the groups Bruise & Clear Frame
Benet McLean's musical depth and exploration of the boundaries between musical genres make him a unique and constantly evolving artist. Previously known best for his piano, keyboard and vocal work, Benet has in recent years returned to his first instrument, the violin; fast emerging as a virtuoso contemporary violinist of extraordinary versatility. Whether playing jazz, fusion or even classical, his warm soulful energy and musical wizardry continue to gain him new fans wherever he plays.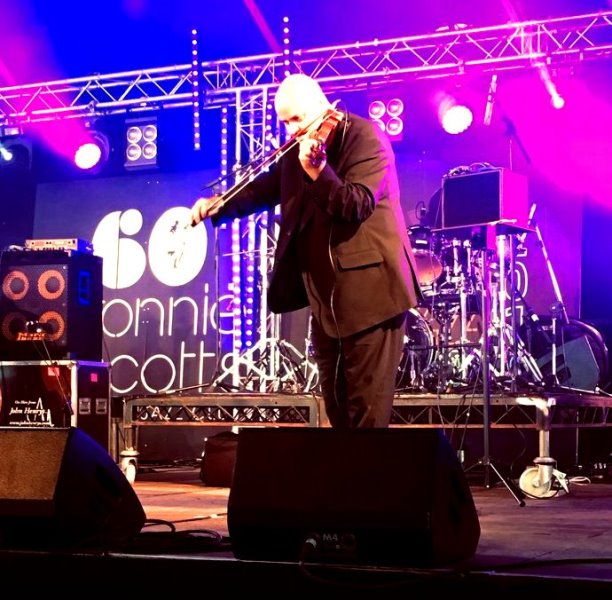 A gifted composer and arranger, Benet performs and collaborates with many different artists. Live work with his own band focuses on violin-infused high-energy grooves with contemporary voicings and melodic trading.
Other collaborations have included heading up the string quartet on Partikel's acclaimed String Theory album and playing strings on albums by Laura Mvula and Mahalia in collaboration with producer and drummer Troy Miller.
"Benet McLean is an exquisite violinist with a tone equal to that of the finest classical virtuosos and a soulful affinity with the highest level of jazz creativity. He's inventive, charismatic and expressive ......He's a serious and magical violinist able to make the furiously complex feel simple and effortless." - Julian Joseph
Tiago Coimbra is not someone I've heard before, but his already accomplished CV tells its own story. Born in Brasilia in 1980, Tiago Coimbra grew up in Brazil, Washington D.C., Guatemala and Cambridge UK. He started playing guitar and drums through the influence of his brother and settled on the bass as his instrument at the age of twelve. Tiago's first gig was at the age of 13 with Beware the Moon, a rock band he played with for the next four years.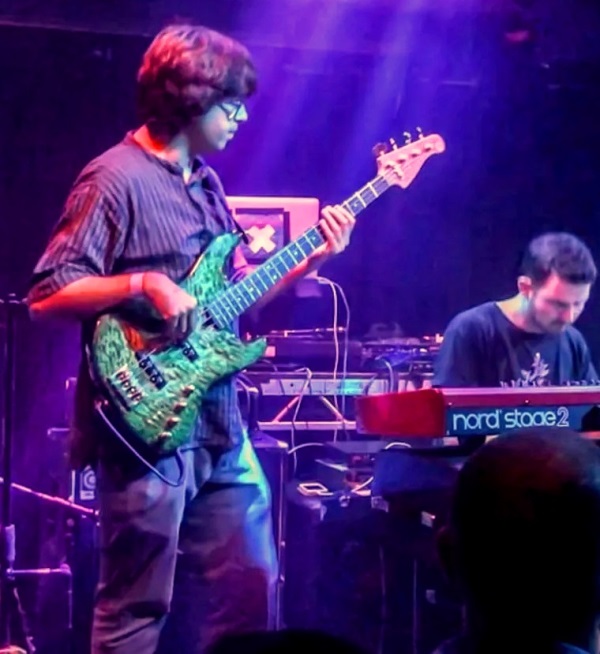 Tiago graduated from Berklee in 2003 and has since toured the world, recording and performing with various bands including the Gavin Harrison and 05Ric Band, the legendary Maceo Parker, Dennis Rollins, Orphy Robinson, Cleveland Watkiss, Vanessa Haynes (Incognito), Judge Jules, Malik and the O.Gs and many others.
Check out these video clips of Orphy in a couple of different genres.
Orphy Robinson: 'Life (as we know it; Mix): Taken from the Blue Note "Life" EP; and performing 'Climate - That's Nature, Man' at the 2021 Arts Foundation Futures Awards.
Video above not working? Click here or here for Youtube links.