Alex Merritt Quartet featuring Jason Rebello
Sun 11 Dec - 7:15 for 8:15 (£18.53/17.44)Bristol Beacon Book
Alex Merritt (Saxes)
Jason Rebello (Piano)
Will Harris (Bass)
Dave Smith (Drums)
Alex grew up in Cambridge, home to a very strong musical education system and to have had some very inspiring teachers before going to Birmingham Conservatoire studying jazz performance.
He had a great experience there studying with Saxophonists Julian Seigel and Jean Toussaint and composer/pianist Hans Koller and Mike Gibbs amongst others. For his final performance at Birmingham and for the year following, Alex performed with the Kit Downes Trio; and at this time also formed an early incarnation of the first Alex Merritt Quartet, who developed their group sound over seven years of playing together.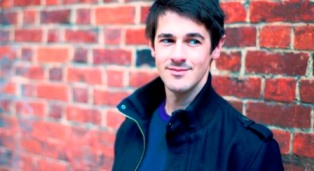 Following his graduation in 2009 he moved to New York for further lessons with saxophonists Rich Perry and Ellery Eskelin, and pianist Vijay Iyer. Back in London he performed with all the top players on the UK jazz scene; and formed a Quintet with brothers Steve and Matt Fishwick. A lot of influences feed into his NEW quartet/s music, many from Alex's parallel interest in composition; composers such as Berg, Bartok and Messiaen and the Carnatic music of Southern India as well many jazz influences. Merritt makes music of shapely robustness, but he builds in options allowing his improvisers to follow his map or pursue their own diversions. His writing is consistently intelligent, sophisticated and varied and now working alongside Jason, this will prove great for Alex's future development.
As an educator he has taught at Birmingham Conservatoire and at the Royal Welsh College of Music and Drama in Cardiff.
"Merritt's rich but dry tone traces a line back to the Cool School jazzers such as Warne Marsh." - Robert Shore, Jazzwise.
Celebrated British jazz pianist Jason Rebello was labelled a veteran by critics at 19 and over the next decade won most of the major jazz music awards available. Classically trained but inspired by Herbie Hancock, he came to the attention of one of the founders of jazz fusion, Weather Report's saxophonist Wayne Shorter. Impressed by his musical fluency and style, Shorter produced his No 1 debut album A Clearer View October 1990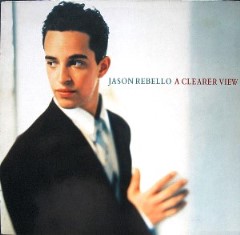 Jason undertook a gruelling schedule promoting his own band across the UK and Europe as well as appearing with notable artistes including Bud Shank, Wayne Shorter, Gary Burton, Branford Marsallis, Tommy Smith, Jean Toussaint, Desree, Mica Paris, Carleen Anderson and Omar. He also performed several classical concerts with the Nice Symphony Orchestra and the Halle Orchestra.
Following the untimely death in 1998 of piano legend and personal hero Kenny Kirkland, Jason was invited by Sting to take his seat in the band. Jason recorded with Sting on his Grammy winning album Brand New Day 1999 and Sacred Love 2003. He toured the world as part of Sting's band for 6 years and on the night of September 11 2001, Jason recorded the live DVD and CD All this Time at Sting's home in Tuscany.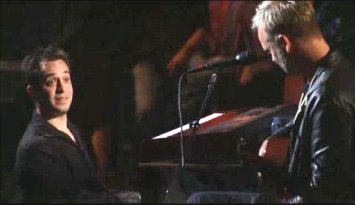 It was through an introduction from Sting that Jason met guitar legend Jeff Beck. Beck was looking for a new keyboard player to follow Jan Hammer. He was keen to recruit Jason, whose keyboard skills and musical versatility complemented Beck's love to improvise and experiment in the world of fusion. Jason once again toured the world as part of Beck's band for 6 years, and was introduced to the world of Rock music. He worked together with Beck on his 2010 album Emotion and Commotion and co-wrote the single Hammerhead which won a Grammy for Best Rock Instrumental Performance and was voted a Rock Classic by Planet Rock Radio.
Technique, diversity and adaptability have enabled Jason to work with artists across the musical spectrum such as Peter Gabriel, Phil Collins, Pee Wee Ellis, Joss Stone, Madeline Peyroux, Manu Katche and Charlene Soraia. In 2007 Jason inspired by family life in Bath embarked on the Jazz Rainbow project. Created as through of a love of teaching and a belief that expression through music is an important part of a child"s development, Jason has worked nationally to promote learning through musical workshops in schools. The project resulted in Jazz Rainbow November 2007 JUMBY RECORDS JRCD1, a charming reinvention of much loved children"s tunes the whole family could enjoy.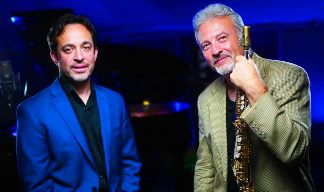 Most recently Jason has worked back in Jazz far more and his own trio and quartet features his own son George on drums. The most fruitful Jazz relationship of the last few years has been with saxophonist Tim Garland. Together they have produced some sublime music, delighting audiences Europe wide, in a quartet format and as the duo DUOLOGY. It culminated in the albums ONE in 2016,Weather Walker in 2018; and Life to Life in October this year. Jason continues to teach, lecturing at various schools and music colleges including The Guildhall School of Music and Bath Spa University. He also helped to set up the Jazz Factory at the Wiltshire Music Centre.
"In terms of sheer ability and potential, Jason is probably the finest young jazz musician this country has produced. His playing has great poise and maturity, which is unusual in somebody so young." - Stuart Nicholson..
Alex has cultivated local talent for his new quartet and has been very smart in asking Will Harris (Jazz Defenders, Michelson Moreley) to play bass; and Robert Plant drummer Dave Smith, to complete his rhythm section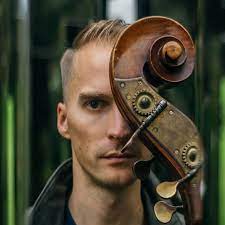 Will Harris's dynamic and comprehensive approach to the double bass has put him in high demand as a musician in the South-West. He is a regular member of Andy Hague quartet, Kevin Figes quartet, Michelson Morley, Karen Street's 'Streetworks' and the Jazz Defenders.
Will has also shared the stage with the likes of Bobby Wellins, Alan Barnes, David Newton, Simon Spillett, Tina May, Anita Wardell, Damon Brown, Ed Jones and LA-based sax player Benn Clatworthy.
Dave Smith is best known for his work with Robert Plant and the Sensational Space Shifters, Fofoulah, and Afro-Blues group Juju. He has recorded drums for Rachid Taha, Bassekou Kouyate and Robert Plant and has performed with Patty Griffin, Donny McCaslin, Chrisse Hynde and Eddie Henderson.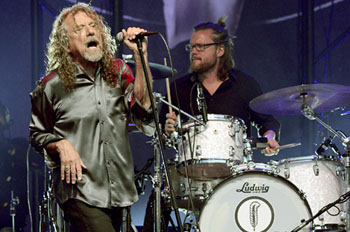 As co-founder of the Loop Collective, Dave is part of some of the most adventurous musical projects in the UK, which include Strobes, Cloudmakers Trio, Outhouse, MA and Splice. As co-leader of Outhouse Ruhabi and Fofoulah, he is the man behind the most fruitful collision of West African drum music and European jazz yet to surface.
Dave has been heavily involved in the London and UK jazz scene playing with bands such as Arnie Somogyi's Ambulance, Pete King Quartet, Paul Booth Quintet, the Sam Crowe Group and Mark Lockheart's In Deep as well as performing with artists such as Donny McCaslin, Jeanne Added, Hilmar Jensson, Eddie Henderson, Ingrid Jenson, Lukas Kranzilbinder and Ralph Alessi.
"Merritt is not only an artist to watch, but also to listen to, as one would a dawn chorus: with eyes closed and mind opened". Tyran Grillo, All About Jazz