Ambrose Akinmusire Quintet (USA)
& Robert Mitchell 3io (UK)
Ambrose Akinmusire (Trumpet)
Walter Smith (Tenor Sax)
Sam Harrison (Piano)
Harish Raghavan (Bass)
Justin Brown (Drums)
The New York Times wrote that the quintet seems destined for much wider recognition, and described their unique sound as limber, straight-ahead jazz with mystery and pop instincts that gets around most of the old, pervasive mainstream influences, both of trumpet playing and band-leading.
Ambrose Akinmusire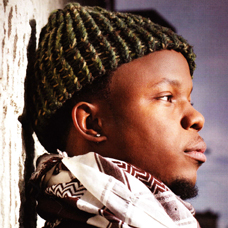 Before he reached eighteen, Ambrose Akinmusire had already performed with a string of acclaimed musicians including Joe Henderson, Joshua Redman and Steve Coleman. After graduating Berkeley High School, he moved to New York to begin a scholarship at the Manhattan School of Music, studying with Vincent Pinzerella from the New York Philharmonic. Ambrose is a recent graduate of the Masters program at USC, and also the Monk Institute, instructors included Terence Blanchard. He has since worked with such artists as Jimmy Heath, Jason Moran, Herbie Hancock and Wayne Shorter. Most recently Ambrose is the winner of both the Carmine Caruso International Jazz Trumpet Solo Competition and Thelonious Monk International Jazz Competition.
The 29-year-old Californian trumpeter Ambrose Akinmusire sets the mind searching for comparisons – and in his case, they're with some of the biggest names in the most African-American incarnations of jazz, Miles Davis included. ~ Guardian *****
www.ambroseakinmusire.com
Robert Mitchell 3io
Robert Mitchell (Piano)
Tom Mason (Bass)
Richard Spaven (Drums)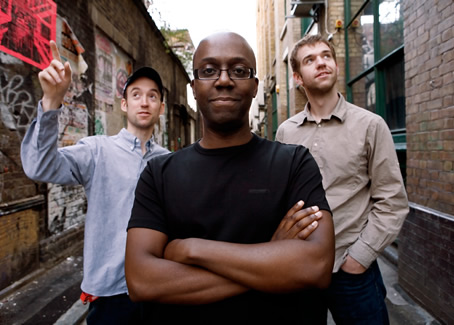 Award-winning pianist, Robert Mitchell, who counts Steve Williamson, Norma Winstone Courtney Pine and Greg Osby amongst his many collaborators, is one of the most original pianists on the UK scene.
Mitchell's compositions are probing, labyrinthine tone poems which bear little or no relation to classic song forms or the blues tradition. Yet they're not tricksy or difficult to follow. He frequently turns jazz piano logic on its head, sometimes comping with his right hand and soloing with the left. His speed and accuracy of play is quite startling and sets him aside as a really unique talent.
Robert Mitchell creates chamber jazz of astonishing beauty. His music communicates rapt attention, inquisitiveness, high intelligence and refined feeling. Mitchell is a lyricist and a thinker, and British jazz is far richer for his presence. ~ Metro London
www.robertmitchellmusic.com