The New York Standards Quartet (USA)
featuring Gene Jackson
Tim Armacost (Saxes)
David Berkman (Piano)
Michael Janisch (Bass)
Gene Jackson (Drums)
This is a truly stellar line-up! Although they worked together in different combinations for years in New York, the members of the New York Standards Quartet (NYSQ) formed as a band to tour Japan in 2006, and have been playing for enthusiastic audiences in Japan, the US and Europe ever since. They recently released their second CD, Unstandard, on Challenge Records - which sold out on their 2011 Tour of Japan. Conceptually, the NYSQ strives to develop its own language by radically reinterpreting music from the standard jazz repertoire, pushing the boundaries of these well-known songs.
These artists clearly relish the opportunity to stretch out, with the knowledge that they are among highly accomplished peers. They show how 'the standards' can serve as a foundation for exploration, not just as museum pieces. ~ Louisville Music News
Tim Armacost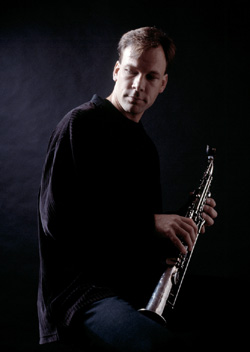 After landing in New York in 1993, he established a working unit, featuring Bruce Barth, Ray Drummond, and Billy Hart. The group has since completed six successful tours in Europe and Asia. Armacost's career is already distinguished by performance and recording credits alongside the likes of Al Foster, Jimmy Cobb, Kenny Barron, Tom Harrell, Victor Lewis, Jeff "Tain" Watts, Peter Erskine, Roy Hargrove, Paquito D'Rivera, Dave Kikoski, Robin Eubanks, Randy Brecker and the David Murray Big Band. Throughout twenty-five years of frequent traveling to Japan, Tim Armacost has developed a deep and special relationship with its people. He is a fluent speaker of Japanese, which he studied as an exchange student at Waseda University. His performances there have included such great musicians as Terumasa and Motohiko Hino, Fumio Karashima and Yutaka Shiina.
Exciting. Exuberant. Powerful. Real. These are just a few of the words that come to mind after seeing and experiencing Tim Armacost. ~ Jazz Santa Fe
timarmacost.com
David Berkman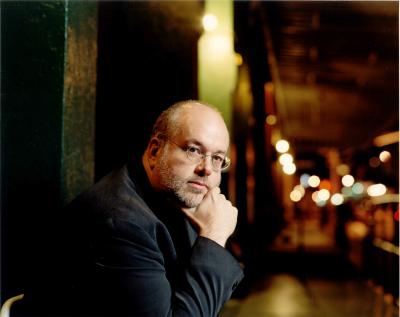 Since moving to New York in 1985, David Berkman has been an important part of the jazz community. He is an award-winning composer/bandleader, a recording artist whose 4 Palmetto recordings have appeared on numerous best records of the year critic's lists. He has played in countless bands including those of Cecil McBee, Tom Harrell and the Vanguard Orchestra and has performed with and/or recorded and/or arranged for numerous jazz luminaries, including: Sonny Stitt, Brian Blade, Joe Lovano, Dave Douglas, Chris Potter, Bill Stewart, and Jane Monheit. Recent projects include the New York Standards Quartet and piano/trumpet duo performances with Dave Douglas and Tom Harrell (around Italy). Recent projects include the New York Standards Quartet (featuring Tim Armacost, Yosuke Inoue and Gene Jackson) and piano/trumpet duo performances with Dave Douglas (2005 International Trumpet Guild Convention in Bangkok) and Tom Harrell (around Italy).
Berkman is a scintillating composer and improviser. ~ Entertainment Weekly
davidberkman.com
Gene Jackson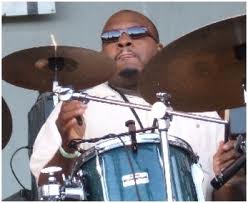 This guys CV reads like a who's who of the jazz musicians of today. After graduating from Berklee with fellow students Branford Marsalis et al, he was recommended to guitarist Kevin Eubanks. He can play in multiply styles of music crossing Afro/Jazz/Blues/Latin etc. His capability to do this is reflected in Jackson's recording and travel career with such artists as: Dianne Reeves, Christian McBride, Hugh Masekela, Cyrus Chestnut, Greg Osby, Terence Blanchard, Andrew Hill, George Coleman, Elvis Costello, Art Farmer, Craig Harris, Dave Kikowski, Gonzalo Rubalcaba and Joe Lovano. In 1991 he joined Herbie Hancock's groups touring the globe extensively from 1993 -2000 and despite numerous personnel changes, Gene was always in the drummer's chair. His near ten-year stint with Herbie Hancock could be regarded as a pinnacle but he has just moved on to other major collaborations, one of those being Dave Holland who he met while in Herbie's trio. Tonight is a chance to hear a major world talent in Bristol with a top-flight outfit.
nysq.org
Michael Janisch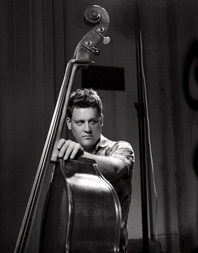 Michael Janisch's talents as both a freelance bassist and bandleader have been described as dynamic, driven, and enthusiastic. A native of the USA currently living in London, he is a relentless performer, whose musicianship and virtuosity have made him one of the most in-demand musicians in the UK and beyond.
Originally hailing from Wisconsin, Michael has accumulated an impressive and diverse resume, sharing the stage with many jazz legends and contemporary visionaries such as; Shirley Horn, Quincy Jones, Dianne Reeves, Gary Burton, Kurt Rosenwinkel, Joe Lovano, Roy Hargrove, Joe Locke, etc. Since his arrival in London in 2005, he has worked with many of the UK's leading internationally renown jazz artists, adding a little muscle to the bands of Jason Rebello, Sir John Dankworth, Jean Toussaint, Tim Garland, Julian Joseph, Martin Taylor, Tommy Smith, Julian Argüelles and Gerard Presencer, as well as rising stars Soweto Kinch and Gwilym Simcock. In addition to his work in the jazz world, Janisch has performed with such diverse stars from Annie Lennox and Kevin Spacey to Cat Stevens. His own groups have headlined to sell-out crowds up and down the country, his critically acclaimed Trans-Atlantic Collective and subsequently Janisch's Purpose Built Quintet.
He has also created his own record label Whirlwind Recordings Ltd. Already garnishing worldwide acclaim from the international jazz press. Janisch has also become a curator of a unique monthly creative jazz residency at the Pizza Express Club in London. Here, he programs internationally renowned musicians from outside the UK who are rarely scene or heard in London or the UK, we are the beneficiary of that tonight as he brings one of those bookings to Bristol.
Always hip, melodic, and bouncy ~ The Times
Janish's virtuosity has put him in the UK's top jazz flight since his arrival in 2005 ~ John Fordham
michaeljanisch.com