Kyle Eastwood (bass)
Graeme Blevins (sax)
Quentin Collins (trumpet)
Andrew McCormack (piano)
Martyn Kaine (drums)
Kyle Eastwood grew up in Carmel, California, as the eldest son of actor Clint Eastwood. As a child he listened to records of jazz stars such as Duke Ellington, Count Basie and Miles Davis playing in the house. His father had been attending the Monterey Jazz Festival since it began in 1958 and when his children were born it became a yearly family outing.
Kyle's childhood had jazz as its soundtrack and he credits his father with introducing him to the joys of the bass line.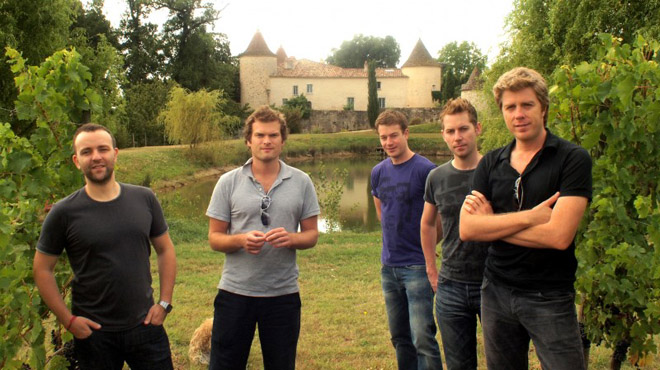 Since signing to Candid Records in 2004, Kyle has toured extensively around the world; his 2010-11 dates took him through 17 countries to the likes of The Olympia (Paris), Jazz in Marciac (France), The Monterey Jazz Festival (California), The Jurasum Festival (South Korea), the Blue Notes in Tokyo and New York, Kampnagel (Hamburg) and Ronnie Scott's (London). The music resonates with swing, groove and funk overtones; "my roots remain in jazz but I like adding all kinds of different flavours" said Kyle. Today Kyle Eastwood is less and less the son of Clint and more of a universally respected musician and leader in his own right. A virtuoso bassist on electric and upright as well as a talented composer with a keen ear for great tunes as well as the subtleties of modern jazz, he is right at the forefront of the contemporary scene, having chosen to immerse himself in the music he loves.
Kyle is probably best known for his film scores, his central role in the soundtrack to his father's Oscar-winning film Million Dollar Baby, and co-writing the theme tune and score with Jamie Cullum for Grand Torino. However he is also the bass-playing leader of his own jazz funk band, which, along with his long term writing partner Michael Stevens, boasts some of the brightest talent on the London Jazz scene.
He has also collaborated with vocalists such as Joni Mitchell, Diana King and Julia Fordham; Eastwood is creating Jazz for the twenty-first century, with contemporary sounds, which complement the more orthodox virtues of improvisation and swing.
Eastwood and his band create music from the heart: uplifting, reflective and beautiful.
~ Bruce Lindsay, All About Jazz
Driven by Eastwood's bass guitar, they inject life into audiences, getting them moving and grooving ~ BBC Music Online
kyleeastwood.com
myspace.com/kyleeastwood
Video above not working? Click here for YouTube link