The Jonathan Gee New York Trio
Jonathan Gee (piano)
Joseph Lepore (bass)
Gene Calderazzo (drums)
Jonathan Gee has been plying his trade for over 25 years playing in any setting from jazz clubs and arts centres to lounge bars and restaurants and even cruise liners. He took the time to travel to other countries to progress his knowledge and talent, making musical associations along the way in Italy, Finland and the USA, while developing his own style.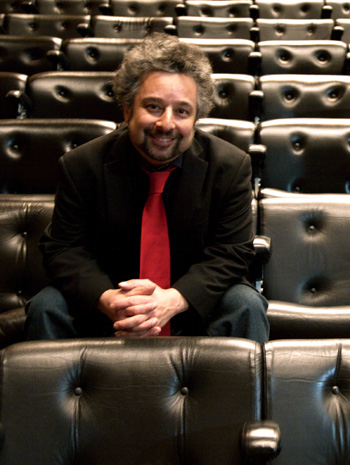 Now playing bigger venues and working with such luminaries of the jazz world as Pharoah Sanders and David Murray, the upward curve continues to impress. Nobody plays jazz piano like Jonathan Gee, either here or on the world stage. His conversational play with other band members is intensely felt, his sense of Monkish timing is off kilter but as with Monk himself: it works. He swings; is lyrical; yet with a very contemporary delivery that stretches listeners without alienating them. Unique. His previous visits to Bristol have ranked among many critics top gigs of the year lists every time he's been in town, this will be no exception.
Tonight's group will play music from the much-heralded New York trio album, Dragonfly featuring many original tunes Gee has honed over the three years of development, during two recording sessions in New York itself.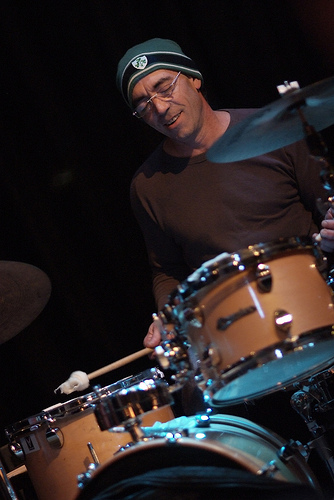 Original bassist Joseph Lepore is over from the States for this tour and it was expected Nasheet Waits the doyen of young NY drummers would also be with us: However due to his star burning brightly at this time he has been claimed by contract to Jason Moran in America for two gigs and in France for Michel Portal, which now unfortunately coincides with the week of this planned tour.
However, despite being unable to entertain Nasheet and because of Jonathan's wealth and breadth of playing experience with so many top level players from around the world, he has been able to gain the services of a hard nosed New Yorker who is well known to Bristol audiences for his gnarled, exhilarating and driving style: Gene Calderazzo. Brother of acclaimed pianist to Michael Brecker: Joey Calderazzo, Gene now lives in the UK after falling for and marrying an English girl.
His work in the States with the likes of Benny Golson, Eddy Henderson, the Steve's Grossman & Lacy, James Moody and Randy Brecker, saw him move smoothly into the UK scene. His work over here has seen him as an integral part of the long-term project The Partisans and gained him work on the rock stage with Sting and Radiohead and Jazz with Evan Parker, Mike Gibbs and Gary Husband. He is also a regular educator at The Royal Academy, Guildhall & Trinity colleges of music in London and the Birmingham Conservatoire.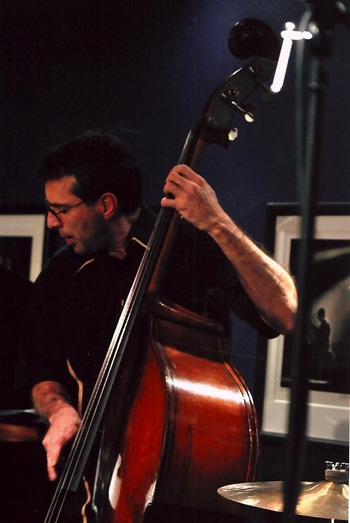 Joseph Lepore has been the chosen bass player of many of the biggest talents in the US for long periods: he was "hand picked" by Greg Osby with whom he regularly works today. Born in New York he grew up in Southern Italy before moving back to live in the Big Apple in 1997. His playing, on his own recent album release "Journal" has drawn critical comparisons to the great Ron Carter in style, tone and rhythm.
Apart from the original compositions we will no doubt hear a Thelonious Monk tune somewhere in the sets, as Jonathan is not only a long time follower of Monk but was part of the now legendary (with saxophonist Tony Kofi), Monk Project for the London Jazz Festival, playing the entire Monk portfolio in one day (close on seven hours)! A vocal interpretation or two may also be on the 5-Star menu for this evening.
www.jonathangeetrio.co.uk/