Clive Gregson new album & tour visits Bristol
This Is Now: UK release 13 May 2013. clivegregson.com
A new collection from one of the most respected names in song-writing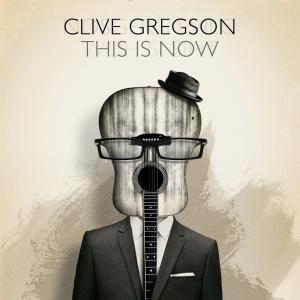 This Is Now, features 14 brand new Gregson songs, an eclectic mix, from rock to folk to country and ballads, all written and produced by Clive; recorded in Houston, Bournemouth and Glasgow, mixed in Manchester and mastered in Nashville. It also features Simon Whitbread on drums plus Jason McDermid on trumpet and Fayyaz Virji on trombone (courtesy of Jools Holland's Rhythm & Blues Orchestra).
Despite having earned a reputation as a pathfinder in British folk-rock for more than two decades, This Is Now defies easy categorisation, a collection of beautifully crafted songs, performed in Clive's intimate, laid-back style. And a new fun video for My Kind of Girl the albums opening track by award-winning director Nigel Dick (REM, Corrs, Nickelback).
In a career spanning nearly three decades, Manchester-born, Texas-based Clive Gregson has earned a reputation as one of the most talented, innovative and respected names in the music industry. He does, as The Independent observed, "the lot" – not just a consummate songwriter he is also a top guitarist, keyboard player, singer and skilled producer. Founder member of the cult Manchester rock quartet Any Trouble, signed to Stiff Records and then EMI America in the eighties (reuniting in 2007 to release an all-new album Life in Reverse), Clive went on to make five albums with singer Christine Collister; a partnership described by Rolling Stone as the state of the art in British folk-rock.
More musical expertise than is usually good for one man. ~ Time Out
Gregson's songs have the clean, classic line of a Chanel suit. ~ The Times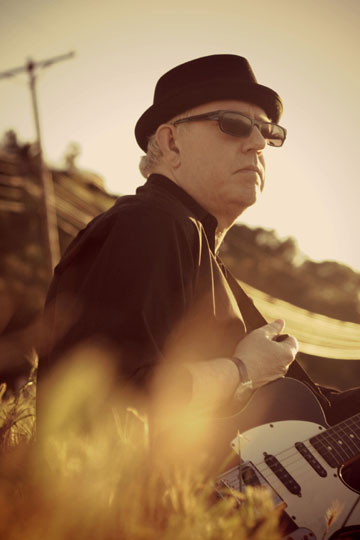 Clive has written songs for some 17 recordings, produced albums for the likes of Michelle Shocked and the Nick Drake back catalogue Treasury. His material has been covered by a diverse list of artists including pop's Kim Carnes, jazz's Claire Martin, folk's Norma Waterson and Fairport Convention and most famously country's Nanci Griffith. Nanci recorded I Love This Town, which became BBC Radio 2 A-listed and achieved huge airplay in the States. Mary Chapin Carpenter and Smokie have also recorded Gregson originals.
A former member of the Richard Thompson Band (1982 to 1992), Clive Gregson has also performed with Eddi Reader and Boo Hewerdine and toured with Nanci Griffith and the Blue Moon Orchestra (1996 to 2007) and Dennis Locorriere of Dr Hook fame as lead guitarist and musical director (2007). Nanci's version of I Love This Town (performed as a duet with Jimmy Buffett) was released as a single in 2006 and became a radio hit in both America and the UK, receiving more than 5,000 spins in the USA. He is also a regular special guest on tour with Jools Holland and his Rhythm & Blues Orchestra.
Clive relocated to the USA in 1993 (first to Nashville and now in Houston). He continues to tour regularly and write prolifically. In recent years he has also run a number of songwriting workshops and master classes and remains in demand as a record producer and session musician. Obviously there's no sign of Clive slowing down just yet!
The songs always seem more perceptive, more penetrating and more emotional than most ~ New Musical Express
Clive Gregson is an Englishman whose solo work is full of wit, romance and tight pop arrangements. ~ The Wall Street Journal
Gregson deserves an award for the most under-rated singer-song writer of the '90s: each and every effort is a minor masterpiece. ~ Goldmine
If Clive had come from Texas instead of Manchester, he'd be spoken of in the same reverential breath as Butch Hancock or Guy Clark. ~ Vox, USA
Voted one of the 1,000 Great Guitarists by Guitar Player, Clive Gregson tours his native UK regularly and now returns to celebrate the release of This Is Now in May and in Bristol this night.
clivegregson.com
Video above not working? Click here for YouTube link