Winners in the Best Duo category at the 2009 BBC Radio 2 Folk Awards and nine times nominated since 2001 in the Best Duo, Best Song & Best Live Act categories.
Their pedigree is without question. Both are supreme songwriters & instrumentalist and it's the union of their two wonderful voices, which is the crowning glory with the emphasis being on the exquisite two part harmonies. ~ Rock Society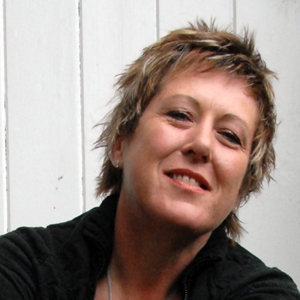 Chris While's long-time association with legendary folk-rock band Fairport Convention saw her take the place of the late Sandy Denny as the band's original 1969 line-up and performed the groundbreaking album Liege and Lief at the 2007 Cropredy Festival, an event later broadcast on BBC Radio 2.
Chris also records and tours with her daughter Kellie While, ex lead singer with the Albion Band and E2k. Of Chris the Guardian wrote She rises like an angel from the ashes with a voice to match, and fan Eddi Reader describes her simply as the best singer in England.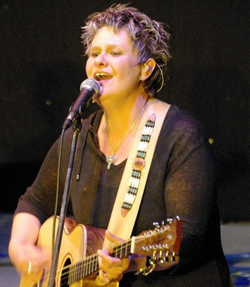 Described by Folk Roots as awesomely talented, Julie Matthews is a key songwriter for the Sony Award winning series of Radio Ballads, made for BBC Radio 2 in 2006 and 2012. In early 2010 she joined Rory McLeod, Boo Hewerdine, Jez Lowe and Ruth Notman in the song-writing project All Along the Wall, celebrating the history of Hadrian's Wall in music and poetry.
Both multi-instrumentalists, Julie plays guitar, piano, ukulele, bouzouki, mandolin, harmonica and accordion while Chris plays guitar, bodhran, banjo, dulcimer and percussion. Their musical careers have produced successful solo albums and a variety of projects away from the duo including the Christmas band St Agnes Fountain with David Hughes and Fairport Convention's Chris Leslie. Eight studio and two live albums later their partnership flourishes.
What is there to say? I long ago exhausted my thesaurus of superlatives when it comes to reviewing the duo, leaving me struggling to find the words to do them justice…………. Beautifully crafted songs all immaculately sung, at times disarmingly moving, at others joyously and uplifting, …..and superb new song additions to an already illustrious catalogue. ~ Mike Davies, Net Rhythms
whileandmatthews.co.uk