Without question one of the finest singer-songwriters working today. From his sure and ringing acoustic guitar playing and his beautifully rich voice, to an ear for a wonderfully wrought lyric and melody, the guy is quite a wiz. ~ Vancouver Province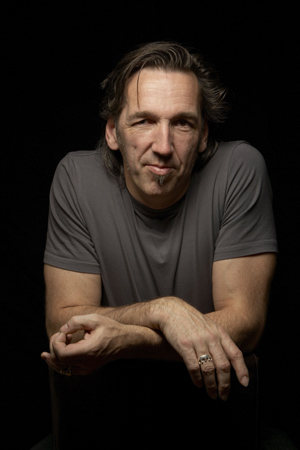 Stephen Fearing is one of Canada's finest guitar players and a unique vocalist who has shared the stage with everyone from Merle Haggard and Buck Owens to Richard Thompson and Martin Carthy.
Praised by music writers worldwide, Stephen Fearing is a much sought after musician who rarely slows down. A veteran of the international touring circuit, he's performed extensively throughout North America, the UK and Ireland both as a solo artist, with the award winning roots trio Blackie & the Rodeo Kings and with songwriter Andy White as Fearing & White.
As a recording artist, he's released eight solo albums plus four with The Rodeo Kings and the debut Fearing & White (a second soon to be released). He's received multiple Canadian JUNO nominations and awards for his work and has enjoyed heavy radio play both in Canada and the US and made many videos.
Rooted in folk and blues, but with enough wit, skill and emotion to bridge the roots-pop divide… how the man isn't packing out arenas will for now remain a mystery. ~ AmericanaUK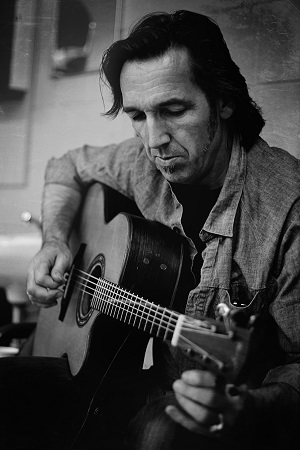 Born in 1963 in Vancouver, Canada, he spent most of his boyhood and teenage years in Dublin, Ireland, where he picked up the guitar and traces of the Irish and English musical traditions that have informed and subverted his music ever since.
Fearing went from playing local and regional coffeehouses to touring across Canada, the US and the UK. Further touring in the UK and a chance encounter with Clive Gregson and Christine Collister at The Vancouver Folk Festival led to the recording of Blue Line in 1989. Blue Line, produced by Clive Gregson and featuring Christine Collister's passionate vocals and veteran pedal-steel virtuoso B.J. Cole on many songs was recorded in London and was initially released in the UK on Rough Trade's New Routes label. Fearing spent most of that year and the next touring the UK and Canada playing major summer festivals including WOMAD, the Reading Festival, Edinburgh Fringe and Belfast Folk Festival.
…Fearing's wonderful albums have been firm faves here for a decade or more, so we already knew he was something pretty special - and with his fabulous guitar skills and unique emotional voice he more than lived up to expectations. Add to the equation glorious songs, stacks of charisma, and a confident, engaging stage presence, and it's little wonder that he comprehensively wowed an audience most of whom had probably never heard of him. ~ Lloyd Walters, Live Review
stephenfearing.com