Matt Ridley Quartet feat: Jason Yarde
Jason Yarde (Saxes)
John Turville (Piano)
Matt Ridley (Bass)
Nick Smalley (Drums)
Since graduating from Trinity College of Music in 2005, Matt has established himself as one of the most versatile, creative and hard-working bass players on the UK scene. Known for his imaginative soloing, solid time keeping and great sound, he is (somewhat unusually) in demand for both straight-ahead and modern jazz. He also has much experience in the spheres of World Music, Folk, Classical and Pop.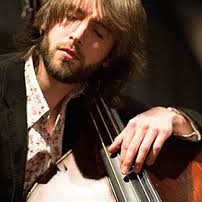 It is this global awareness and love for all music that has given rise to his creative outlet, the Matt Ridley Trio. Whilst improvisation of the highest order is of central importance, perhaps a greater emphasis is placed on inventiveness of composition, in an attempt to reconcile the differing attitudes which personify different genres of music. The result is an ensemble which sounds like no other. Startlingly fresh-sounding, at times incredibly complex, at others disarmingly simple, the group transcend many different styles and have arrived at one that can only be described as their own. A collaboration with globally recognised saxophonist and composer Jason Yarde has spawned yet more music, and promises to be an interesting development in the band's evolution.
Aside from his own project, Matt leads the MJQ Celebration. A straight-ahead yet modern outfit, the band comprises Brit-jazz award winner vibraphonist Jim Hart, (notably one of the very few UK artists to be nominated in the Downbeat readers' poll), pianist Barry Green, and Brit-jazz award winner Steve Brown on drums. Propelled by Ridley's ebullient swing, the group lend an exciting modern sensibility to the well known and loved repertoire of the Modern Jazz Quartet.
In addition, Matt is involved with many fledgling creative projects in London, plays worldwide with Darius Brubeck (son of jazz legend Dave Brubeck), and has just finished a UK tour with Lyric Ensemble in memory of Michael Garrick (featuring Tony Woods, Nette Robinson and Nikki Iles). He is a founder member of the SE Collective, a group of like-minded musicians who champion innovative live music in South East London, where he resides.
Ridley has made a stirring debut here and his future on the scene seems very bright after this fine start ~ **** Marlbank
Live, the gradual accumulation of players and styles is exhilarating. It creates a strong sense of narrative, as the gig builds to its mesmerising finale. ~ London Jazz Blog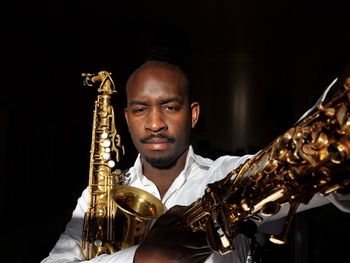 Jason Yarde started his playing career with the Jazz Warriors at 16, and has performed in a wide variety of bands including work with Louis Moholo, Afro Blok, Mano Ventura and the big bands of Manu Dibango, Hermeto Pascoal, Sam Rivers, McCoy Tyner, Andrew Hill, Hugh Masekela and many others.
His own bands include the multi-award-winning J-life and Acoutastic Bombastic, and his prolific talents as composer, arranger and producer have led to projects with dance companies and classical orchestras such as the BBCCO and the LSO. He is a very much in demand saxophonist who crosses over into many genres with ease. As a musical director, arranger and saxophonist, he has worked with various artists and ensembles from 4hero to Plan B, Bembe Segue to the Britten Sinfonia, Terri Walker to TY, Keziah Jones to the Kronos Quartet, Jonzi-D to Jack DeJohnette and Dennis Brown to BBC Blast.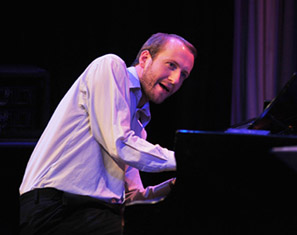 John Turville is an experienced composer as well as a trained classical and jazz pianist, and currently directs the E17 big band. He has toured the UK and Europe with Gilad Atzmon (played in Bristol before with Atzmon) and is currently working with Tim Garland's Lighthouse Trio, Tim Whitehead, and the Koby Israelite Group. John is also the pianist for many tango groups, including the Birmingham-based El Ultimo Tango and Transtango; a multimedia project featuring Tim Garland and Eduardo Vassello.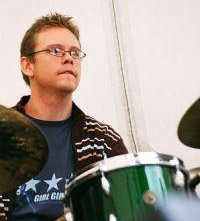 Nick Smalley studied percussion with Dave Hassell in his native Manchester, before going on to graduate from Leeds College of Music in 2002, having been awarded the John Scheerer Prize for Kit Drums in the previous year.
Along with Garry Jackson, he was a member of the Chris Issac Quartet, which came second in the Perrier Young Jazz Awards ensemble category in 2000.
mattridleybass.com
Video above not working? Click here or here for YouTube link