James Slater (Guitar, Harmonica, lead & harmony vocals)
Danny Ward (Guitar, Banjo & vocals)
Richard Burley (Mandolin, Guitar & Vocals)
Doug Hamilton (Bass & Vocals)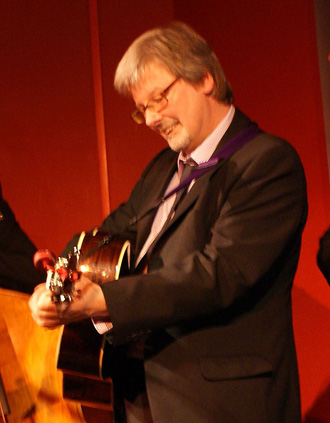 James Slater has played in blues bands, soul bands and west coast harmony bands in the UK, on the continent and in the USA and this has been the apprenticeship which has brought him to this point in his musical career, playing with fusion string band Appalachia. He is also one half of the musical duo Chameleon with Jan Newton, allowing him to play much loved jazz style guitar, jug band songs and sing traditional English folk ballads in an accapella style. Also a singer / songwriter, he performs many of his own songs solo when time allows!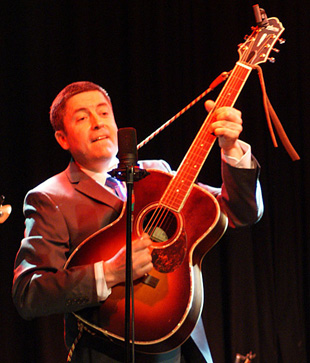 Danny Ward is self taught in blues guitar which he fingerpicks in the old-time style. When he plays guitar with Appalachia Dan uses metal banjo style finger picks and a thumb pick to project the sound into the single bluegrass mic the band use. Banjo playing is a recent addition to his repertoire. As well as Appalachia, Dan has played in blues guitar/harmonica duo Nobody's Business for several years.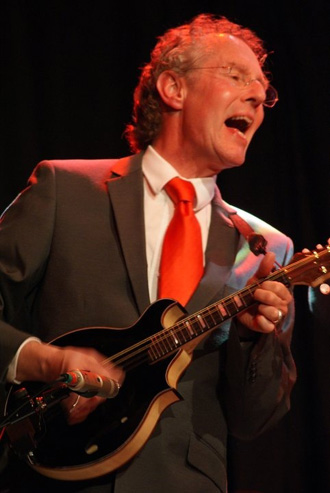 Richard Burley hails from Bristol and is also singer songwriter in his own right who started out like many listening to the Beatles and the Stones. This led to Bob Dylan and all the singer songwriters in his wake, leaving a young man no alternative but to be alternative and sing from the head and heart. The Blues, Bluegrass, Country and Jazz also influenced his musical ear, followed by those two desperados, Becker and Fagen, until finally he realised he had found his own voice and didnít sound like anyone but himself any more. When not playing in Appalachia he plays his own songs with his band, Richard Burley & The Magpies.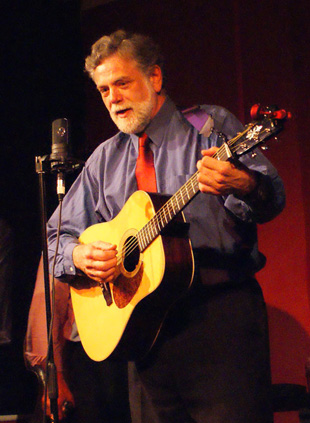 Doug Hamilton plays upright bass and sings harmonies for Appalachia. He is also the bandís token American. He was born and raised in Nebraska; USA. Doug brings his big bottom end sound to performances. When not laying down thumpiní basslines for Appalachia, Doug likes to sing his own songs, appearing as a solo artist from time to time to inflict his purportedly funny songs on unsuspecting audiences. Occasionally the other guys let him sing his songs with the band too. A multi-instrumentalist, in addition to bass Doug plays guitar, piano, accordion, fiddle, and pretty much anything else he can get his hands on.
appalachiamusic.co.uk