Kit Downes (Piano)
James Allsopp (Bass Clarinet, Reeds)
Lucy Railton (Cello)
Calum Gourlay (Bass)
James Maddren (Drums)
Featuring lopsided blues and speedy corners; taking their influences from blues greats such as Skip James and Robert Johnson to free jazz icons such as Paul Bley and Ornette Coleman, - the band have enjoyed many trips to Europe and beyond (such as Jazz Festivals in London, Coutances, Munsterland, Trondheim, Tel Aviv and Bremen Jazzahead).
They have just released Kit's third album on Basho Records in April 2013 entitled Light from Old Stars - following on from Kit's Mercury Award nominated album Golden (Basho 2009) and the critically acclaimed Quiet Tiger (Basho 2011).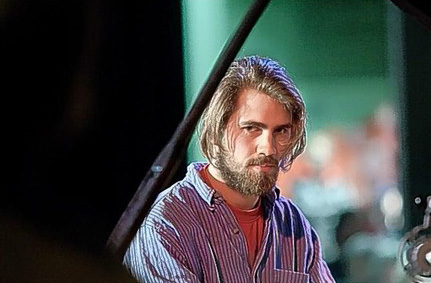 Having studied at both the Purcell School of Music and the Royal Academy of Music (where he is now an Associate), Kit began playing and living in London age 18 - meeting and playing with peers such as Calum Gourlay, James Maddren (who make up his long-standing trio), James Allsopp and Tim Giles (who make up the Golden age of Steam) and Chris Montague and Josh Blackmore (who make up Troyka) - as well as elder more established musicians such as Stan Sulzmann, Seb Rochford and Clark Tracey. Kit began building on these musical relationships, performing throughout the UK, Europe and America with many of them (with both Julian Arguelles' group and Empirical touring Canada and America - with Empirical playing at Newport Jazz Festival - the first UK group to do so for a long time).
He also guested with some of the leading bands in the UK around this time - Fraud, Acoustic Ladyland, Micachu, Gilad Atzmon as well as playing with some of his heroes - Lee Kontiz, Thomas Stronen, Django Bates (in a special commission for Jazz on 3), Iain Ballamy and Leafcutter John. Kit has toured with his own group throughout Germany, Austria, Norway and Italy, and similarly with Troyka, and also received a BBC Jazz Award for his work with Empirical, a British Jazz Award for his work with his own band and a Mercury Music Award nomination for his Trio album Golden.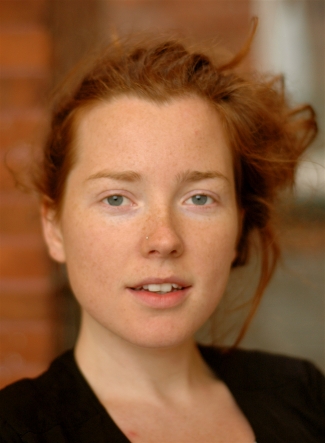 Lucy Railton graduated from the Royal Academy of Music in 2008, where she studied cello with Philip Sheppard, Yeesun Kim and Pierre Doumenge. She enjoys performing a great variety of musical genres and works with a diverse array of artists.
She founded the new music concert series Kammer Klang, and continues to perform programmes of new music as a soloist, chamber musician and collaborative artist. She has performed with the London Contemporary Orchestra, the London Sinfonietta and electronic artists, Matmos, Unkle, Simon Bookish and The Bays.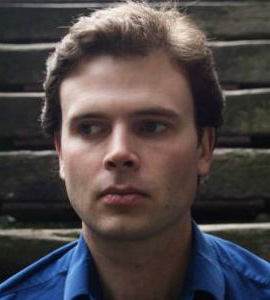 James Allsopp is a multi-instrumentalist and composer. He first came to public attention leading a band called Fraud which made an album shortlisted for the 2007 BBC Jazz Award for best record, brought him some critical acclaim, the 2008 BBC Jazz Award for Innovation, and the Ronnie Scott Award for Best New Act. He now focuses on leading his quintet The Golden Age of Steam which has made two albums, the first one as a trio and the second in the new quintet format. It is an exciting circus of the psychedelic which can do just about anything, veering between delicate ambient textures, stomping punk freak outs and intricately woven contrapuntal textures.
As a sideman he has also worked with many other wonderful people including Django Bates, Stan Sultzmann, Polar Bear, Jamie Cullum, Kenny Wheeler, to name a few!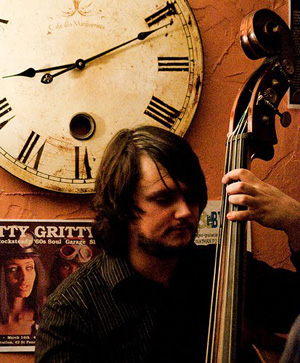 Double bassist and composer Calum Gourlay is a leading light amongst the new generation of creative improvising musicians in Europe. As a bassist, he is known already for his deep warm tone, controlled execution as both a supporter and improviser, and rock solid time and pulse. Gourlay's talents were noticed by many of Scotland's premier jazz artists, and as a result he became the first bassist selected for the then brand new Tommy Smith Youth Jazz Orchestra. Gourlay has since become a mainstay on the London scene performing regularly with many illustrious names.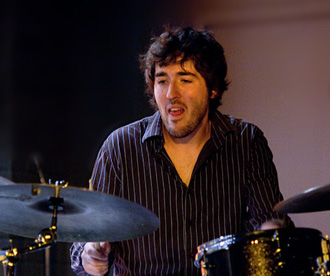 James Maddren is a highly gifted drummer who has in recent years become the 'first call' drummer of choice amongst the younger and even more established generation of jazz musicians in the UK. Known for a musical maturity beyond his years compounded with a stand-out technique, quite simply well worth a watch on his own!
Jazz Album of the Month ...perhaps the most admired and creative musician of his generation ....Lucy Railton's Cello and James Allsopp's reeds bring unfeasible depth to this magnificent ensemble. ~ 4 stars MOJO magazine
Kit Downes is the most impressive jazz pianist from England since John Taylor ~ Hamburger Abendblatt
At once dark and detailed, colourful and chaotic, this Quintet is the new project from UK pianist and composer Kit Downes.
kitdownes.com