Jarrod Dickenson (USA) plus David Ford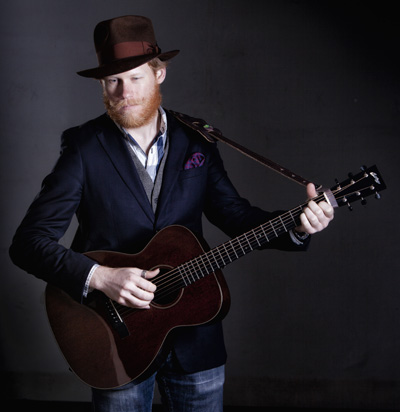 Texas-born, Brooklyn-based singer/songwriter Dickenson expertly chronicles romance and struggle, solitude and adventure, in a resonant, rough-hewn voice that belies his relatively brief time on this earth. Jarrod's distinctive songs reverberate with earnest emotion and restless energy. On this tour he is playing with David Ford who will also do support. David is well known in the UK as he was born here but now lives in the States. David is reciprocating for Jarrod who played last year in his band on tour.
Dickenson came to his chosen profession later than most. He had devoted much of his high school years in Waco to sports which he was good at, but a passion for the blues – spanning Howlin' Wolf to Stevie Ray – drove him to the guitar. Music just completely took over, says Dickenson. It was a pretty big shift. He furthered his musical education by playing regularly in pubs and clubs, coffee shops and churches. He discovered the songbooks of legendary Texas troubadours like Townes Van Zandt and Guy Clark. Slowly but surely, Dickenson says, My writing got better. He continued to hone his craft the old-fashioned way, by hitting the highway, determined to introduce himself to as many audiences as humanly possible. I drove thousands of miles, and played in over half of the states in the US, he says. That was a very influential time for me. I learned that I love being on the road.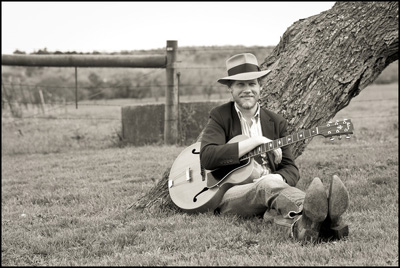 Next stop Nashville; he quickly understood that the processed, uber-professional Music City approach was not to his taste however he recorded a number of tracks, one of which, the lovely Walking In Central Park, was named as the Grand Prize winner at the annual Belfast Nashville Songwriters Competition. The triumphant Dickenson was able to cross the Atlantic for his first ever UK live performances. Just before moving to New York City, he took another trip to Europe for a return performance at the 2012 Belfast Nashville Songwriters Festival and a series of live London dates. No Depression magazine hailed one London date, praising Dickenson's simply breathtaking" songs for possessing melodies many of his peers would give their left arm for, further noting that his world weary voice and phrasing … will win him legions of admirers in the very near future. I lost a ton of money, he says. I wouldn't call it a successful tour, but it was definitely a blast. I'd do it again in a heartbeat.
Dickenson set up shop in Brooklyn Heights upon his return and is now settling in to life in New York. He has quickly become part of the city's eternal folk scene, playing frequent solo gigs with new friends and fellow artists while also assembling a band of his own. He supported and played in the band of David Ford on his UK tour last year and has most recently opened for Laura Marling on her US tour. Take a chance to listen to this guy now, you may need to pay big bucks in the near future for the privilege.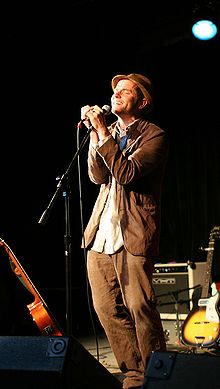 David Ford
Brit born musician, David first achieved prominence with the indie rock group Easyworld, who released two full-length albums on Jive Records before disbanding in 2004. As a solo artist, he has released four albums to date, two of which were named Album of The Year in both The Sunday Times and Word Magazine.
David has toured the world opening for such artists as KT Tunstall, Gomez, Elvis Costello, Ingrid Michaelson and Ray LaMontagne and he has played the UK Latitude Festival, Bonnaroo and Austin City Limits. Ford has also performed on Last Call With Carson Daly and Sun Studio Sessions. His music has been featured in various film and television shows. He has also received rave reviews, The Guardian calling him unmissable ... one of Britain's best.
Quite a special support!!
jarroddickenson.com