Jean Toussaint (Tenor/Soprano Saxes)
Andrew McCormack (Piano)
Larry Bartley (Bass)
Troy Miller (Drums)
Since Toussaint left Art Blakey's Jazz Messengers in the mid eighties, He hasn't looked back. Nor has he spent a career trying to repeat the past. The experiences gained in that world-class hothouse have enabled him to push forward and embrace challenging, and often high profile, musical collaborations in many different jazz styles. Today he works out of London England as a composer, tenor/soprano saxophonist, bandleader and highly regarded jazz educator.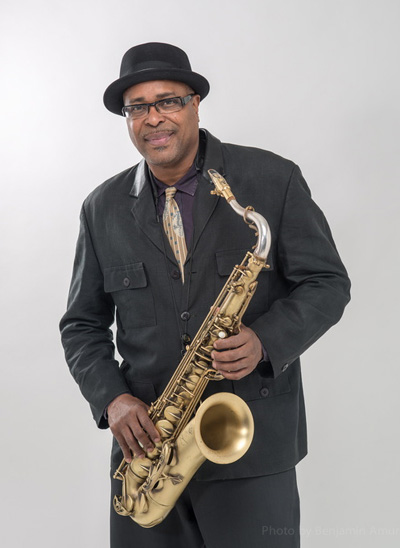 After high school, Toussaint attended the prestigious Berklee College of Music in Boston along with future jazz stars Branford Marsalis, Greg Osby, Kevin Eubanks, Jeff Watts, Victor Bailey, Cindy Blackman, Donald Harrison and many others. While at Berklee, Toussaint studied with and was mentored by the great saxophonist/educator Billy Pierce. It was Pierce who recommended Toussaint to replace him in Art Blakey's Jazz Messengers.
Relocating to New York, he joined in 1982 and toured and recorded with the band for four years alongside pianists Johnny O'Neal, Mulgrew Miller and Donald Brown, trumpeters Terence Blanchard and Wallace Roney, alto saxophonists Donald Harrison and Kenny Garrett, trombonist Tim Williams and bassists Charles Fambrough, Lonnie Plaxico and Peter Washington. With Art Blakey, these young men found themselves in a uniquely enviable position as the band travelled the world playing all the major festivals, clubs and concert halls. When not on the road with the messengers Toussaint, regularly led the jam sessions at the famous Blue Note Jazz Club and, would visit other New York clubs sitting in with the likes of Dizzy Gillespie, Elvin Jones, Bobby Hutcherson, Freddie Hubbard etc.
Invited to teach for three months at the Guildhall School of Music and Drama, Toussaint came to London in 1987 and still uses the capital as his base. In addition to his work at the GSMD, he is also a member of the teaching staff at the Birmingham Conservatoire, Trinity Laban Conservatoire of Music and Dance and occasionally the Royal Academy of Music. Since moving to London he has, led his own bands and various projects, released ten CDs as a leader and guested on many more. Collaborations with musicians based in the UK have included Bheki Mseleku, Julian Joseph, Jason Rebello, Cleveland Watkiss and others. Toussaint is also often invited to join tours with US musicians visiting Europe and most recently was on tour with pianist Cedar Walton and Donald Brown, trumpeter Eddie Henderson and an extensive tour of Europe the Middle East and New York with the great Jeff 'Tain' Watts.
Jean Toussaint has worked with Art Blakey, Wynton Marsalis, Kenny Kirkland, Max Roach, Mulgrew Miller, McCoy Tyner, David Murray, Cedar Walton, Gil Evans, Terence Blanchard, Jeff "Tain" Watts, Jazz Crusaders, Eddie Henderson and Abdullah Ibrahim and many others
…class material, matured over the years and now bursting out of the cask. Single malt with a vengeance… ~ Jazz Express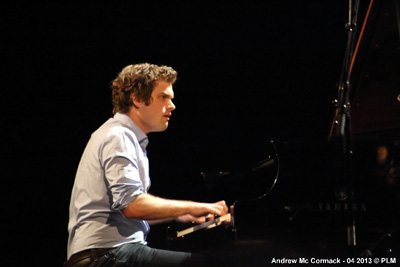 This latest JT4 quartet formed loosely on those Blakey principles of nurturing talent includes some of Jean's pupils who have met the standard and gone on to their own outstanding careers. Pianist Andrew McCormack (now resident in Brooklyn, NY) has returned to co-compose, record, launch and tour a new Toussaint album entitled Tate Song. As a composer and having studied privately with classical composer Mark-Anthony Turnage, Andrew has written for many different classical ensembles including the Heritage Orchestra and the London Symphony Orchestra which selected him to participate in their Panufnik Young Composer Scheme in 2008 and in turn commissioned from him Incentive a 10 minute work for full orchestra premiered at the Barbican in London 2009.
His film music includes orchestration, additional music and performances most notably for Clint Eastwood in a number of his productions including Flags Of Our Fathers, Letters From Iwo Jima, Changeling and the John Cussack movie, Grace Is Gone. McCormack has worked and performed with many great artists including Quincy Jones, Manu Katchè, Eric Alexander and Courtney Pine; also his collaborations with long standing groups such as Denys Baptiste and Jean Toussaint quartets and as a pivotal member of the Kyle Eastwood Band which has toured extensively worldwide for the last 5 years.
Andrew McCormack is an extraordinary British pianist and a great composer as well… amazing technique. ~ Jamie Cullum - Singer/Songwriter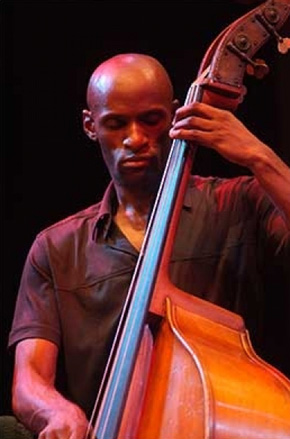 With Larry Bartley on double bass and the awesome Troy Miller (who produced and recorded the album at his own studio) on drums, the combination becomes a dreamteam. Bartley has become one of the most sought after bass players on the London jazz scene. His presence can be felt through his identifiable sound and deep luscious tone, in bands led by Courtney Pine, Byron Wallen, Julian Joseph, Andy Sheppard, Soweto Kinch and Robert Mitchell as well as backing visiting musicians such as Stanley Turrentine and Steve Grossman.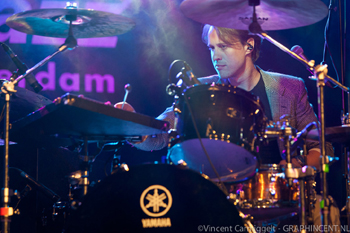 Troy has toured and recorded with American Vibes Legend Roy Ayers and in 2004-2006, toured extensively with soul artists Roachford and Jocelyn Brown. In 2007 he joined with Amy Winehouse and producer Mark Ronson, which included performances at the Grammies and Brits in 2008. Troy played on the Platinum selling record from Rumer, and more recently played on the critically acclaimed album Sing to the Moon by Laura Mvula who he is now musical director for. Other artists Troy has played with include: Adele, Lulu, Chaka Khan, Macy Gray, Branford Marsalis, Kyle Eastwood, Gary Bartz, Lonnie Liston Smith, Gloria Gaynor, Grace Jones, Sister Sledge and Donna Summer. He has his own recording studio undertaking full production on Albums for Mika Urbaniak, the theme music for Don't Stop Believing for Channel 5 presented by Emma Bunton. A cover version of Nina Simone's Little Girl Blue with Laura Mvula (Columbia) which was used for the movie soundtrack for 12 Days a Slave. Most recently, Troy produced an album for Jason Rebello featuring Pino Palladino and British Soul Singer Omar.
Equally in demand in Jazz and the hipper end of R&B, Troy welds together jazz technique, gospel spirituality and soulful groove. ~ Financial Times
This JT4 tour features 14 dates in the UK through March and April, with the album launch at Ronnie Scott's in London on March 18th. We are lucky enough to be part of that tour and by our date (April 6) the band will be totally cooking!
…This record…contains brilliance, wit verve and memorable,
elegant sax lines… ~ The Times

For a flavour, listen to an interview with Jean Toussaint by LondonJazz Blogger Seb Scotney, talking about the upcoming album release and; the late Mulgrew Miller, Jean's time with Art Blakey's Jazz Messengers, the members of the quartet, the concepts he has developed from teaching, from playing, and from the interaction between the two. Snippets of tracks from the album: Mulgrew at 2:51 My Dear Ruby at 9:42 & Tate Song (Title track) at 13:44