Silverado - A Tribute to Horace Silver
Andy Hague (Trumpet)
Ben Waghorn (Tenor Sax)
Kevin Figes (Alto Sax)
Jim Blomfield (Piano)
Greg Cordez (Bass)
Andy Tween (Drums)
Sadly the great Jazz pianist Horace Silver died last month aged a good 85! During his time on this planet he produced some of the most influential and infectious music of the last 65-years, utilising both Hard Bop and Latin styles to create a sound that became synonymous with Blue Note Records who he exclusively worked for, for over 25-years (1952-79).
With the ability to compose music that was not only great as full length Jazz pieces but could be equally effective as a '3-minute' single track needed for Juke Box hits for Blue Note, tunes such as: The Preacher, Filthy McNasty, Sister Sadie, Doodlin', Blowin' The Blues Away, Nica's Dream and probably his best remembered Song For My Father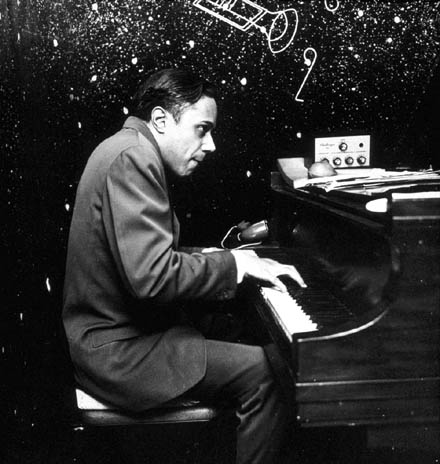 Horace Silver began playing piano aged 10yo born of an American mother and a Cape Verdean father whose Latin background would pervade Horace's music throughout his lifetime. Indeed it's his father who proudly sits on the front cover of his biggest album success Song for my Father
As a kid he listened to everything from Memphis Slim to Thelonious Monk and he clearly has a lot of Monk in his playing, with an odd left-field style that was based in rhythm and grooves. His appearance of hunching over the piano, much as Bill Evans and Brad Mehldau would become known for, was trademark Silver; along with his elfin looks, vamping block chords and tumbling phraseology that rattled along at prestigious pace. He first became known for his piano style in Connecticut and he worked briefly with Stan Getz before moving to New York in 1951 to team up with Getz for an extended period. He was soon in demand as an accompanist, working casually with Lou Donaldson and Miles Davis and with leading jazz musicians like the saxophonists Coleman Hawkins and Lester Young. In 1953, Horace and the drummer Art Blakey formed a co-operative group, the Jazz Messengers, whose aggressive style, helped define hard bop and whose line-up of trumpet, tenor saxophone, piano, bass and drums became the standard hard-bop instrumentation. It would come to represent the eternal Blue Note sound.
He then broke away from Blakey to form his own groups (1956), which would see the grounding of many young stars of the future, such as saxophonists Joe Henderson, Hank Mobley and Junior Cook and trumpeters; Art Farmer, Blue Mitchell and Woody Shaw
Silver's purple patch was clearly in the 50's and 60's, however he was no one-trick pony, later he would take two years out to write an epic three album trilogy entitled A United State of Mind with large jazz groupings and voices. He also reformed a more modern quintet with Randy & Michael Brecker which recorded the well received album In Pursuit of the 27th Man as good as any in his greatest period. Further records Hardbop Grandpop (1990) and Jazz Has a Sense of Humour (1998) were also well noted in later life. Horace's music was never as one-dimensional as it was sometimes portrayed. In an interview early in his career he said he was aiming for that old-time gutbucket bar-room feeling with just a taste of the backbeat. That approach was reflected in the titles he gave to songs, like Sister Sadie, Filthy McNasty and The Preacher, all of which became jazz standards. But his output also included gently melodic numbers like Peace, Melancholy Mood and Latin-inflected tunes like Señor Blues.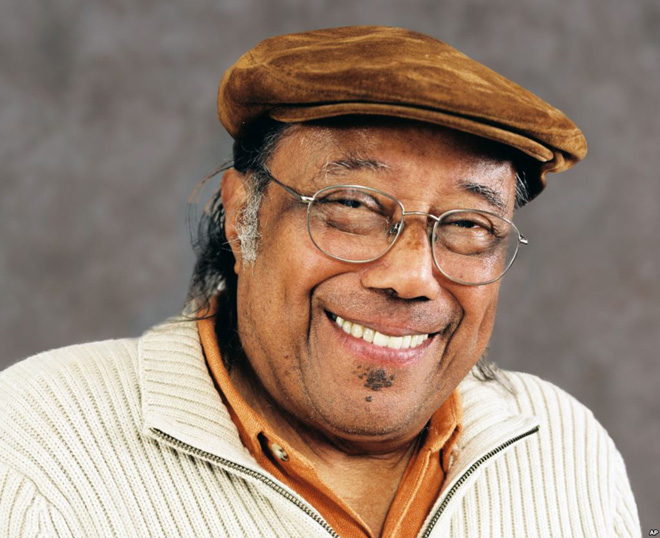 Tonight's collection of tunes will be brought to you by Bristol's finest and that essence of the Blue Note sound will be much in evidence, so come along and witness the music of one of the truly greats of Jazz, Horace Ward Martin Tavares Silva aka Horace Silver
andyhague.co.uk