Dave McGraw & Mandy Fer (USA)

Dave McGraw & Mandy Fer are natural explorers. McGraw spent a decade as a wildlife biologist, working everywhere from Mexico to the Grand Canyon. Mandy logged some time in Spain, where she studied music and the local culture. Together, the two songwriters have built a music career on those travels, funnelling everything - the characters they met, the things they saw, the sounds they heard, the stories they learned - into a mix of rich, detailed folk music and rootsy Americana. Dave and Mandy now reside on an island in northwest Washington State and for a while the roaming has a more settled nature....until the next tour.
On stage, McGraw and Fer's harmonies drew the seated crowd to their feet.
~ Boise Weekly, (Idaho).
Beautiful roots rock. ~ What's Up! Magazine (Bellingham, WA)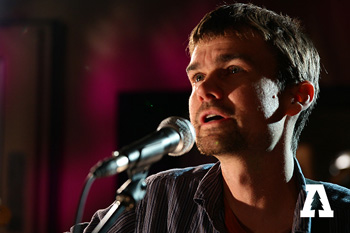 Dave & Mandy's debut duo album, Seed of a Pine was recorded in Chicago during the summer of 2011 with renowned producer Zach Goheen and includes contributions from a litany of acclaimed musicians, including Wisconsin singer-songwriter Peter Mulvey, Po'Girl & Birds of Chicago songstress Allison Russell, and JT Nero (Birds of Chicago). With this release of the songwriters' first official collaboration, the duo's striking ability to blend their lush folk and Americana-influenced styles are on full display.
Dave McGraw's consoling, velvety baritone voice is reminiscent of Greg Brown, coupled with Fer's soaring and subtly powerful vocal approach, likened to that of Patty Griffin: It puts a spit-shine polish on the finely crafted body of songs they have generated together.
Singer/songwriters Dave McGraw and Mandy Fer have a knack for capturing the passionate beauty of original contemporary folk music. ~ Roots Music Report.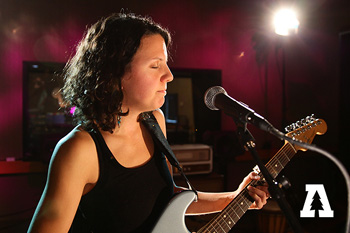 The intricate weavings of their vocal harmonies are undeniably exceptional. Dave's hard-hitting tunes echo narratives of the culture and landscape of the American West; Mandy takes a more dreamy approach, using complex imagery with sultry and haunting melodies. Her potent electric lead guitar playing, in the vein of jazz-fusion guitarist John Scofield bravely propels this duo through their uniquely heartfelt and spirited live performances, winning over audiences night after night.
They have performed alongside all of the following at festivals and on shared bill around the world: Birds of Chicago, Carolina Chocolate Drops, Chuck Prophet, Crooked Still, David Lindley, Del McCoury, Dirty Dozen Brass Band, Gregory Alan Isakov, Iron & Wine, Jeffrey Foucault, Kelly Joe Phelps, Natalia Zukerman, Peter Mulvey, Po'Girl, The Swell Season, Willy Porter, and many others.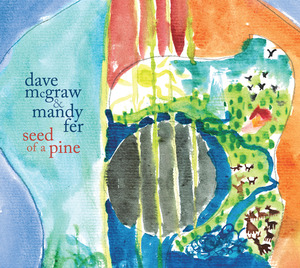 Album Reviews
I could talk about all of the songs on this album 'Seed of a Pine' until the cows come home. Honestly this is one of those…albums which 'had me at hello.' If you're a fan of modern folk and Americana, you can't go wrong with Seed of a Pine. ~ Seattle Post Intelligencer - BlogCritics.org
9 out of 10 This Seed of a Pine is an excellent album…this duo seem to thrive on the beautiful things around us all and have an ability to make the listener stop and maybe appreciate the wonders of this world for a little longer than we would normally… ~ Americana-UK
Every now and then an album comes along that is so good, you just can't get anything else done…I have this problem at the moment with Dave McGraw and Mandy Fer's first official collaboration album, which as far as problems go, isn't such a bad one. With an immediately warm and soothing feel to the record, the rich acoustic sound and perfectly pitched vocals courtesy of both singers, together with some fine electric guitar playing makes SEED OF A PINE essential listening…some of the most delicious harmonies to have reached this reviewer's ears thus far… ~ Northern Sky Music Magazine (UK)
This album must be heard…It is easy to see why these two decided to combine their talents – they have a musical affinity which is borne out in a magical way on this album…Magnificent stuff! Seed of a Pine is packed with emotive and beautiful songs which brilliantly showcases their talent. This is an album which deserves some serious recognition. ~ Folk Radio UK
Seed of a Pine is a smooth and impressive slice of Americana..The album brims with the confidence of good musicianship…McGraw and Fer deserve wider recognition. ~ The Telegraph (UK)
The combination of voices on Seed of a Pine has struck home and deep. I love this album. It will take me a while to get beyond it.....a long while. ~ Rock and Reprise
daveandmandymusic.com/
Video above not working? Click here or here for YouTube link