Dick Pearce (Tpt)
Ed Jones (Saxes)
Tim Richards (Piano)
Ralph Wyld (Vibes)
Dominic Howles (Bass)
Peter Ibbetson (Drums)
Tim's seminal modern jazz group Spirit Level released seven albums between 1979 and 1999. The band was formed in Bristol in 1979, a quintet with saxophonist Paul Dunmall and trumpeter Dave Holdsworth. After appearing at the 1985 Vienne jazz festival on the same bill as Miles Davis, they teamed up with US trumpeter Jack Walrath (ex-Mingus) for a series of UK and European dates, recording the acclaimed Killer Bunnies album (Spotlite). In 1989 Jerry Underwood replaced Paul Dunmall and the band continued touring throughout the 90s, performing at jazz clubs and festivals in almost every European country, with appearances in double bills opposite such names as McCoy Tyner, Horace Silver, Joe Zawinul and Joe Henderson. They were nominated Best Small Group in the 1995 British Jazz Awards.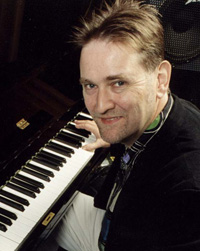 In 1999 Tim expanded the group to a nine-piece, renaming it Great Spirit and recruiting some of Britain's most dynamic jazz musicians, including Tony Kofi, Gilad Atzmon, Denys Baptiste, Dick Pearce and Roger Beaujolais, who all appear on the bands first CD Suite for The Shed, released on the 33 Records label back to back with a Best of Spirit Level compilation (33Jazz051). The Suite was a 60-minute piece in seven sections, commissioned in 1999 by Yorkshire venue The Shed, premiered on the band's first UK tour and broadcast on BBC Radio 3 the same year. Great Spirit went on to tour the UK several times, most recently in 2006 with a grant from the PRS Foundation, taking in appearances at the Brecon, Cork, Manchester, London and Scarborough jazz festivals (amongst others) and featuring a cross-section of Britain's most talented musicians including Peter King, Jason Yarde, Ed Jones, Chris Biscoe and Seb Rochford.
Richards' arrangements are terrific, and the choice of material is just as good... A landmark achievement in a long career. ~ John Fordham, The Guardian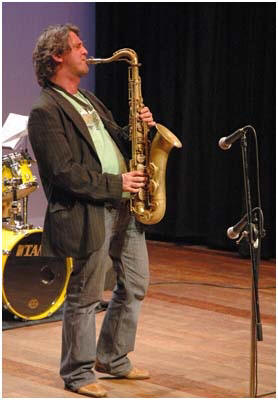 Ed Jones has been visiting Bristol since the early 80's when first seen with DHSS (Dick Heckstall Smith Sextet); he rapidly began moving up the jazz hierarchy and was very influential in the birth of Acid Jazz in the UK. Cross over work with the bands of US3 and Incognito led to him being MD for both and he's continued his jazz with associated work with artists such as Mikka Myllarii from Finland and other Scandinavian based musicians. He also formed the band Killer Shrimp with trumpeter Damon Brown. Powerful and melodic he is regarded as one of the UK's foremost tenor saxophonists.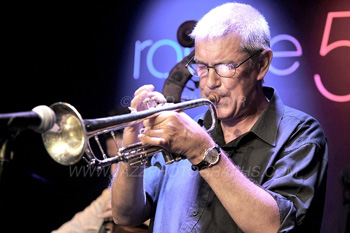 Dick Pearce was alongside Ronnie Scott in Scott's house quintet at the famous London club. They were inseparable for 14 years until Ronnie's passing. The classic trumpet / sax frontline was made to measure for these two. Prior to 1980 Dick had been firstly a musician in the Household cavalry, but did not enjoy army life at all. Leaving in early 1972 and being part of the freer side of jazz in the bands of Graham Collier, Dudu Pukwana, Pat Evans and Keith Tippet. In the mid to late 70s he was drawn more towards harmonically structured improvisation (post-Bebop), playing with jazz groups led by the likes of Don Rendell, Michael Garrick and Mike Westbrook, while also playing in an abundance of settings with his own generation of young jazz musicians. In more recent years Dick has been heard with - Alan Barnes / Don Weller's 'Tribute to Cannonball Adderley Band', The Don Weller Big Band. John Williams' 'New Perspectives' and Stan and Clarke Tracey's 'Ellingtonia'.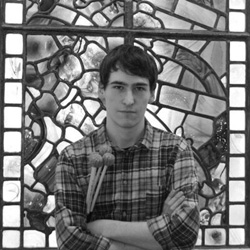 Ralph Wyld is the former principal percussionist of the National Youth Orchestra, and has played in the BBC Proms on several occasions. He now studies at the Royal Academy of Music. The Academy has given Ralph the opportunity to perform with Joe Locke, Dave Holland, Dave Douglas, Kenny Wheeler and John Hollenbeck, amongst many others.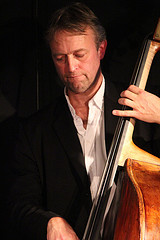 Dominic Howles was born in the West Country and started playing bass guitar. He later changed to double bass and was soon doing jazz gigs in the Bristol and Bath area. He first came to prominence with the Tommy Chase quartet in 1990. In 1991 Dominic received a full scholarship for the postgraduate jazz course at the Guildhall School of Music. After completing that course, he has been busy playing with many musicians in Britain and abroad including Stacey Kent, Anita Wardell, Christine Tobin, Stan Sultzmann, Alan Skidmore, Tim Whitehead, Nick Brignola, Art Themen, Don Weller, Clark Tracey, Gary Smulyan and many others.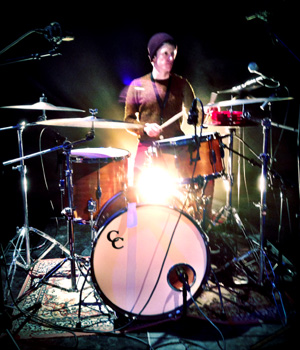 Peter Ibbetson is involved with many of London's forward thinking musicians, bridging the gaps between Jazz, Free Improv, Electonica, Folk and Rock and Roll. His own project The Twelveheads takes influence from wide ranging sources such as Ornette Coleman, Paul Motian through to post rock bands such as 'Tortoise', 'Mogwai' and 'Radiohead'. Peter is also the touring drummer for American singer Valerie June. He has also appeared with 'Gilles Peterson Worldwide Award Winners (Best Album 2009)' band – NOSTALGIA 77. He has also been touring with vocal trio The Puppini Sisters since 2010. The Puppini Sisters appear on Michael Buble's albums, 'Christmas' and 'To Be Loved'.
timrichards.ndo.co.uk
Video above not working? Click here or here for YouTube link