Miguel Zenon (alto sax)
Ben Monder (guitar)
Bobby Avey (piano)
Michael Janisch (bass)
Jordan Perlson (drums)
Praised by the New Yorker magazine as "A young pianist of invention and refinement", Bobby Avey has established himself as an emerging star on the international jazz scene. Avey is a current member of David Liebman's Expansions and of Dave Douglas's Quintet.
Avey hits his stride and permeates a musical persona that rockets into the outlying regions of progressive jazz. ~ Glenn Astarita (All About Jazz)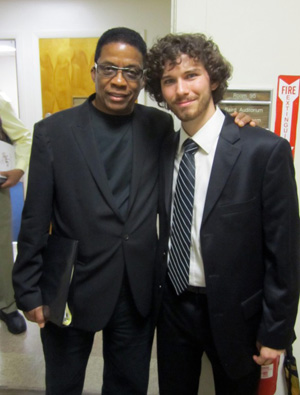 He is a past Yamaha Young Performing Artist on piano and graduated from Purchase Conservatory of Music, Summa Cum Laude 2007.
In 2011 Avey received the New Jazz Works: Commissioning and Ensemble Development grant from Chamber Music America. The grant enabled Avey to travel to Haiti to record a Voodoo (Vodou in Haiti) Ceremony in the small village of Soukri and then create an hour-long suite grounded in rhythms found in Haitian Voodoo drumming.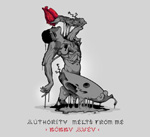 The suite, entitled Authority Melts From Me, pays homage to the Haitian Revolution and is his debut for Whirlwind Recordings.
It's really some masterful ensemble work. You can't help but wonder where the last hour went. As you restart the recording, you realize that you just don't care. ~ Mark Saleski
...[Avey] has created a cliché-free work of progressive jazz that's virtually cinematic in its intensity. 'Authority Melts From Me' sees Avey break through as a composer of sophistication and depth ~ Bradley Bambarge, Downbeat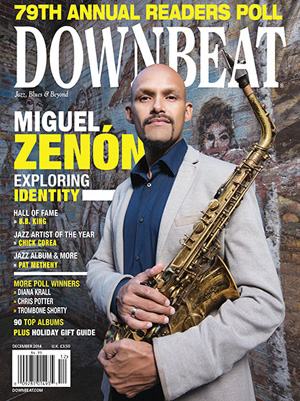 Puerto Rican alto Saxophonist Miguel Zenon apart from gracing the bands of Kenny Werner, the stunning pianist Danilo Perez and Jeff Ballards group; is also on the front cover of Downbeat magazine in the USA for the month of December, and has a 5-page spread inside! He has also seen time in the bands of Charlie Haden, The Mingus Big Band, Bobby Hutcherson, David Sanchez, Fred Hersch, Kenny Werner and Steve Coleman.
In 2008, Miguel Zenón was given two prestigious, lucrative honours—a Guggenheim Foundation Fellowship for music composition (the average grant that year was for $43,000) and a no-strings-attached MacArthur Foundation Fellowship (aka: the "Genius Grant", at the time, $500,000 dispersed over four years).
Such funding can fuel artistic freedom.
"I applied for the Guggenheim to be able to write", he says, "and I used that money to do the plena music project, which financed some of the recording (for 2009's Esta Plena). The MacArthur came out of the blue. The day they called, the first thing I thought about was a project I had been thinking about for many years: sharing with the people in Puerto Rico how much I love jazz and why it's so great."
Zenon topped the Rising Star Alto Sax category of the Downbeat Critic's Poll on four different occasions and was chosen by both the 2012 Jazz Times Reader's and Critic's Poll as the top Alto Saxophonist of the year.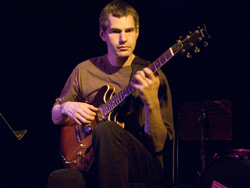 Guitarist Ben Monder is a seasoned musician in and around the New York area for 30 years, he's performed with a wide variety of artists, including Hammond player Brother Jack McDuff, Lee Konitz, George Garzone, Paul Motian, Guillermo Klein, and Maria Schneider.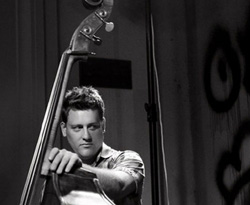 Michael Janisch is now pretty well known to most UK audiences for his rock solid and inventive bass playing, and since moving to London he has established a major roster of the best young UK jazz performers and writers, with top US names on his burgeoning record label "Whirlwind".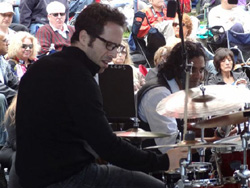 Jordan Perlson, having studied drumming with the legendary Joe Morrello (Dave Brubeck) at the age of 17 has played with most of the elite jazzers in America. Without listing them all he currently works with David Liebman, Gary Burton, Chris Potter, Donny McCaslin, Brad Shepik and Chris Cheek.
Video above not working? Click here for YouTube link