Reclaimed the Album Launch: Special CD offer £8 on the gig night
Jim Reynolds (Guitar & Vox)
Dave Griffiths (Double Bass, Mandolin & Vox)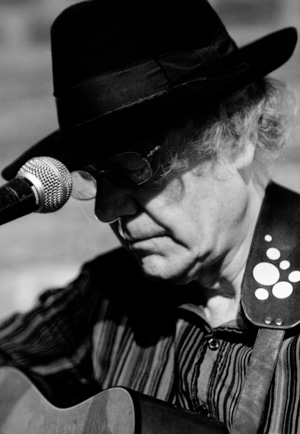 Jim Reynolds is a guitarist and singer who writes and plays an eclectic mix of music. The individual pieces tap into blues, ragtime, rhythm and blues, music hall and folk traditions. Some are extremely sensitive songs about life, people and relationships, while others are tongue in cheek. His albums are also sprinkled with classics from the likes of J.J.Cale, Nick Drake, John Martyn, Roy Orbison, the Inkspots, Jelly Roll Morton and Jimmy Rogers.
His finely crafted songs and guitar are a pleasure to listen to and live performances are always memorable. Despite the rarity of 'happy' tunes, the wry observations and descriptions of peoples' experience are somehow uplifting, delivering a sense of humanity and intimacy. Jim has chosen to play his own particular style of music producing albums appreciated and bought by listeners at live performances. Jim has performed with many respected icons of the present day folk circuit, including: Steve Tilston, Maggie Boyle, Mike Silver, Wizz Jones, Isaac Guillory, Chris Newman, Phil Beer and George Melly. Not forgetting the Pigsty Hill Light Orchestra and the ever-popular Smile.
A heart full of song... Someone once said that Jim Reynolds had the song-writing talent of 'a real human being'. ~ Fergus Byrne.
Jim Reynolds has a flair for creating songs that immediately feel relaxed and familiar. His soft caressing voice appears to wrap fine melodies in a cushion of honey, and his dazzling guitar playing provides a full orchestral setting. ~ Colin T. Johnston, St. Ives Festival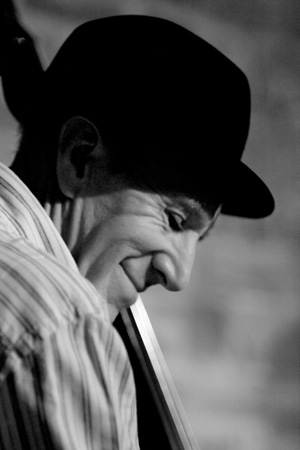 Dave Griffiths is a renowned blues, choro and jazz mandolin player as well as being an accomplished jazz bass player. He started playing mandolin in the 60's influenced by blues, ragtime and jug band music. After meeting bluesman Dave Peabody at Plymouth College of Art in 1967, they collaborated to form the famed jug band Tight Like That with percussionist Bill Short and Tea Chest Bass player Hugh McNulty. Dave left "Tight Like That" to join Paul Brett recording one album "Interlife" on String Bass. The collaboration led to a move to Bristol where Dave met singer songwriter Dave Paskett appearing on his album "Pasketry" and toured as a successful duo on the folk circuit. At the same time Dave met singer songwriter Jim Reynolds to create a partnership that would last to the present day playing with Jim on both mandolin and bass and appearing on many of his albums including "Smile on Tap" with violinist Stuart Gordon.
A life long passion for jazz took flight on arrival in Bristol when Dave followed a more prominent career as a jazz bassist starting the first modern jazz club in Bristol with Pianist John Hooper. In a jazz career spanning nearly 30 years, amongst others, Dave has played alongside Barbara Thompson, Michael Hashim, Stan Tracey, Tal Farlow and John Etheridge. Dave leads the mighty Mingus Fingers a 7 piece tribute band to the late and great Charles Mingus and was tutor for 7 years on the Bristol Jazz Workshops.
In the late 90's Dave's passion for the mandolin was rekindled after hearing an album by Brazilian Bandolim player Jacob do Bandolim. This led to his latest project a quartet called Brejeiro playing the jazz based Samba music of Brazil called Choro. Dave has recently formed Duo Recado a mandolin and guitar team with guitarist Helen James allowing him to explore the full repertoire of the mandolin especially romantic Italian and more ethnic sources.
Reclaimed ~ the album sleeve notes by Keith Warmington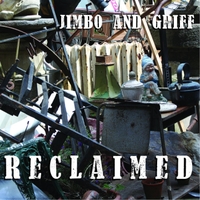 The last time I saw Jim and Dave was in a packed bar in Bristol and although pints were consumed, it was clear that everyone was there for the music; and what a feast of music there was too. It was the sort of gig that you'd liked to have taken home with you, and now, with this new album you can.
It's Jim Reynolds and Dave Griffiths unadorned by any fancy effects or overdubs, apart from the lovely voice of Hilary Pavey who joins them on, amongst others, Jim's own song "A Better Place". Although the album is mostly about songs, these two fellows are at the top of their game when it comes to musicianship.
Check out Jim's Wayford Kinky, which also briefly features a cat, or the traditional Dallas Rag to hear Dave's beautifully delicate mandolin playing. Old favourites like "The Glory of love" and "Whinin' Boy" sit happily alongside "Sunshine of your Smile" and Jim's original songs like "Only Up to Go". If you're already reading these notes, you'll know you've got a musical treasure in your hands. So tell all your friends to go to the next Jim and Dave gig, buy their own copy and when the show ends, go home, pour a glass of something warming, put this on your player and enjoy the gig all over again in the comfort of your own armchair."
jimreynoldsmusic.co.uk/
mandolinexpress.co.uk