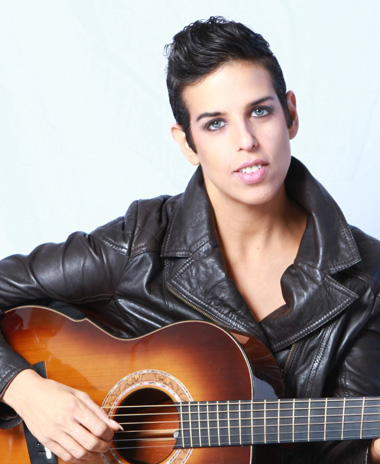 Born in Detroit, Melissa was supposed to go to college, get a useful degree, and get in line with the rest of the world. Fortunately for the rest of the world, she was unable to deny the river of song that flowed in her veins. For one so young, her story is long, and it's reflected in the depth, insight, and maturity of her music. Much to the dismay of her post-war parents, she begged for a guitar for a year before she finally got one at the tender age of nine. Melissa admits she was a lazy student, although she soaked up every influence of childhood guitar teacher Billy Brandt including his heroes Stephen Stills, Neil Young, and Gram Parsons.
Melissa discovered in the poetry of Yeats, Dylan Thomas and Robert Service, an intensity and passion similar to her own. Absorbing the rhythms, patterns, structures and even melodies on the pages, she was able to transfer these ideas into her own compositions. After High School, wanderlust took Melissa to Tel Aviv, and then love took her to Montreal, Canada. Once in Canada, she completed a BFA in ceramics from The Nova Scotia College of Art and Design in Halifax, Nova Scotia. There she was offered the opportunity to teach in Jingdezhen, China, considered to be the birthplace of porcelain. Isolated, the only westerner in the village, Melissa began writing songs for what would become her first record. During that time she was confronted with the decision that writing and performing her songs was the path she wanted, and sought to focus her talent and energy on music.
Over the next few years, Melissa worked at her music, but took an unfortunate detour through love and addiction. However, the greatest songs are often written when things are at their worst, and another handful of songs were born that would soon comprise the rest of Melissa's first recording. Melissa jumped to San Francisco, then to Clearwater, Florida before realizing that she needed to take control of her life. She left, alone, for Nashville.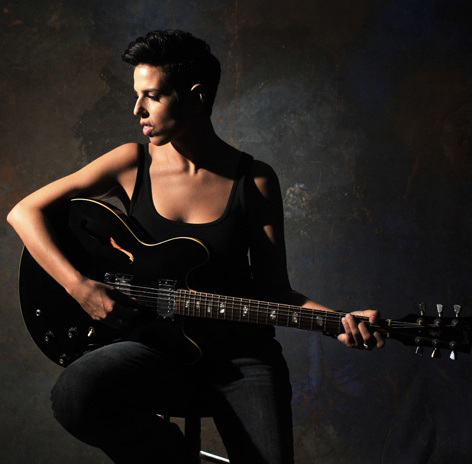 Nashville turned out to be nothing but a series of letdowns, knocking on the wrong doors, and feeling the cold reality of rejection by the established music machine. But in that darkness, Melissa heard a warm lilt from Texas calling, so she took that spot on the corner and busked her way south to Austin. It didn't take long for her to realize that she had made the right decision. Melissa's talent was recognized right away and she was accepted into the music community with open arms. It wasn't long before she was introduced to producer Darwin Smith, and her critically acclaimed first album, Fall from the Sky became a reality. It was during the making of that record that her music came to the attention of John Jennings, who had produced Grammy winning records for Mary Chapin Carpenter, and worked with Janis Ian, Iris DeMent, and the Indigo Girls. Jennings was booked to helm Melissa's next recording project. Dwelling is a grouping of 10 songs that explore notions of home and intimacies between the people who are closest in our lives. The love-hate and the push-pull of familial as well as romantic unions, and the place we take amid them are the meditations here. This demure recording has much spirit. The songs are exquisitely supported by Jennings' gentle handling. Dwelling is receiving rave reviews internationally.
After a residency in New York City, Melissa has returned many times to Nashville where she no longer knocks on doors, but sneaks in around back. Years of living in Austin left a distinct Texas-roots feel to much of her current work. So much so that Guy Clark could relate and he has become a regular song-writing partner with Greener. And so the story continues. Ever after the next adventure, Greener has trekked mountain ranges in the Alps, Slovakia and Tibet. She's pedalled a bicycle solo across Canada and lived in a rural village in China. Her current adventure is a full time schedule of international touring, performing in clubs, theatres, festivals and house concerts. One of those is with us in Bristol, well worth a listen from this uniquely styled live performer.
Melissa Greener is one of those rare artists who appear on the scene with all their talents maturely developed. Blessed with a glorious, outsized, and utterly distinctive voice, Greener is an accomplished guitarist and an arresting songwriter. The music is strikingly original and impressively varied, featuring strong, catchy melodies in strange and brooding voicings. Melissa Greener is a pro. ~ Celine Keating, Acoustic Guitar Magazine - USA
Video above not working? Click here or here for YouTube link
melissagreener.com