Michael Janisch's Paradigm Shift
Included with admission a free 15 Track Whirlwind Recordings Sampler album and a free download card of his two previous albums Purpose Built and Banned in London.
Jason Yarde (Soprano Sax)
Paul Booth (Tenor Sax)
Alex Bonney (Trumpet & Electronics)
Cédric Hanriot (Piano, Keys, Synths)
Michael Janisch (Double & Electric Basses)
Colin Stranahan (Drums)
American bassist, composer, producer and record label owner Michael Janisch is one of the pre-eminent artists of his generation working in jazz and experimental musics. This September he releases his second solo recording Paradigm Shift and debuts his new sextet of the same name. Paradigm Shift is a double disc album featuring new original material (including disc one that is solely comprised of the Paradigm Shift Suite) composed by the leader with some choice originals by his bandmates. The band features some of the most sought after, versatile and experienced musicians of their generation in soprano saxophonist Jason Yarde (Sam Rivers, Hermeto Pascoal, Jazz Warriors), tenor saxophonist Paul Booth (Steve Winwood, Steely Dan, Eric Clapton), Grammy-award winning pianist Cédric Hanriot (Dianna Reeves, John Patitucci) and NYC-based drum phenom Colin Stranahan (Kurt Rosenwinkel, Herbie Hancock). The music was initially recorded live by his acoustic quintet after a two-week European tour and was subsequently taken into the studio for post production augmentation by Janisch and electronics wizard Alex Bonney.
Janisch is one of the few bass players out there who plays both electric and upright with equal facility, passion and musicality ~ Bass Musician Magazine
...the complete package ~ Jazz TImes Magazine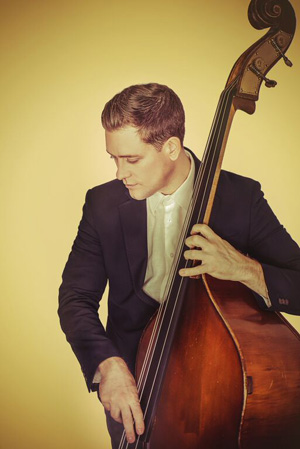 Michael Janisch hit the international scene running with his 2010 debut Purpose Built that positioned him as one of the premier bassists/bandleaders of his generation. After an intense touring schedule of the album's music he released two subsequent co-led projects with Aruan Ortiz (ft Greg Osby) and Lee Konitz to worldwide acclaim.
Moreover, Janisch has increasingly became involved at the grass roots level in activism against corporate plutocracy, large-scale globalization, religious fanaticism, global warming and GMO products, as well as ongoing war and state-sponsored aggression. "My first solo album was a presentation of what I had experienced on a musical level up to the point of release. With Paradigm Shift I've had so many extra-musical events occur it was life that informed and inspired this new music. It's been much more organic on a composition level to just allow these new experiences to guide the writing process.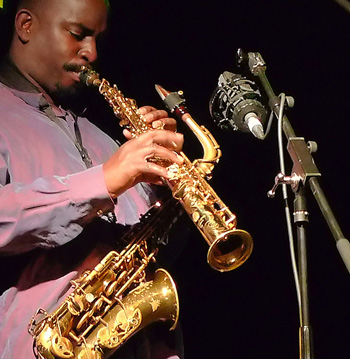 Jason Yarde started his playing career with the Jazz Warriors at 16, and has performed in a wide variety of bands including work with Louis Moholo, Afro Blok, Mano Ventura and the big bands of Manu Dibango, Hermeto Pascoal, Sam Rivers, McCoy Tyner, Andrew Hill, Hugh Masekela and many others. His own bands include the multi-award-winning J-life and Acoutastic Bombastic, and his prolific talents as composer, arranger and producer have led to projects with dance companies and classical orchestras such as the BBCCO and the LSO. He is a very much in demand saxophonist who crosses over into many genres with ease. As a musical director, arranger and saxophonist, he has worked with various artists and ensembles from 4hero to Plan B, Bembe Segue to the Britten Sinfonia, the Kronos Quartet, Jonzi-D to Jack DeJohnette and Dennis Brown to BBC Blast.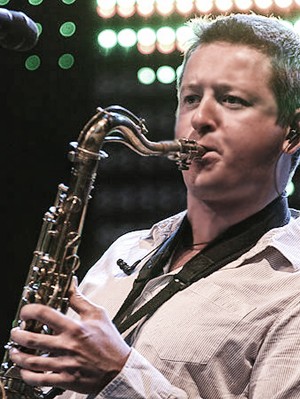 Paul Booth has released four solo albums to date, firmly establishing himself as an in demand solo artist. He is also a 'first call' sideman for many big names in both jazz and popular music worlds. In his early years, whilst studying at the Royal Academy of Music, he won many awards including the prestigious Clifford Brown/Stan Getz fellowship held in Miami, "The Best Modern Jazz Player" category in the televised "Young Jazz Player of the Year" competition and many more. His ability to blend into any musical surrounding coupled with his talents as a multi-instrumentalist has seen him work with a variety of well-known artists.
Paul is currently in the Steve Winwood band, can be seen touring with the BBC Big Band, Michael Janisch Quintet, Ryan Quigley Quintet and has performed worldwide with the likes of Carlos Santana, Steely Dan, Eric Clapton, The Allman Brothers, Riverdance, Ingrid Jensen, Matt Bianco, Eddie Henderson, Alex Wilson, Roberto Pla, Snowboy, and many more. Paul runs several groups including a newly formed quartet with Steve Hamilton, Ernesto Simpson and Michael Janisch (album to be released in the fall 2015). Paul can also be seen with his organ trio with Ross Stanley and Andrew Bain and as the musical director of the London based world music big band the Bansangu Orchestra.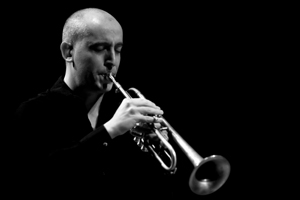 Alex Bonney is a trumpeter, electronic musician and recording/mix engineer and producer based in London. He leads the Alex Bonney Quartet, is a member of Splice, Leverton Fox, BABs, Golden Age of Steam, Brass Mask, plays in a duo with bassist Dave Kane and a variety of other improvising ensembles.
When not performing Alex works with a variety of artists producing and engineering music for leading UK jazz and improvised music labels including Whirlwind, Babel, Loop, Chaos Collective, Jellymould, Not Applicable and Edition. He also works as a music educator and photographer.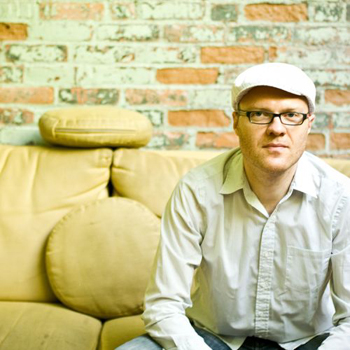 French pianist, composer, sound designer and music producer Cédric Hanriot started playing music at the age of 20 after graduating from University of Nancy (France) where he received a Master's Degree in Electronic Engineering and Signal Processing. He attended the Berklee College of Music in Boston (USA) where he studied with Danilo Pérez and Hal Crook. Cédric played at numerous international venues such as the Universal Exhibition 2010 in Shanghai (China), Victoria and Vancouver Jazz Festivals (Canada), and also in the USA, Japan, South Korea, and South America. Last year he participated in Dianne Reeves latest Grammy winning album "Beautiful Life" alongside Robert Glasper, Esperanza Spalding and Terri Lyne Carrington. He has collaborated for studio/ performance work with artists like Herbie Hancock, John Pattituci, Joe Lovano and Christian McBride.
He's one of France's biggest exports but is not known much in the UK. He's just one of those great guys that do so much stuff at a high level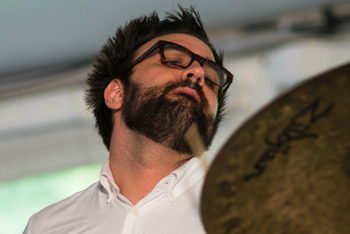 Born in Denver, Colorado, Colin Stranahan has always been surrounded by music. By his teenage years he was already actively working on the local Denver scene, and has recorded multiple records on the Capri Record label. After receiving the prestigious National Foundation Advancement of the Arts Presidential Scholar award in 2005, he studied at the University of the Pacific for one year as a Brubeck Institute Fellow. Shortly thereafter, he attended the prestigious Thelonious Monk Institute of Jazz at Loyola University in New Orleans, Louisiana. Stranahan was also one of the winners of the 2012 Thelonious Monk Drum Competition. Now living in Brooklyn, New York, Colin is among the most sought-after drummers in the world working with such artists as Kurt Rosenwinkel, Jonathan Kreisberg, Fred Hersch, Terence Blanchard, Dave Kikoski, Herbie Hancock, Wayne Shorter, Mark Turner and many others. Colin is a sensitive and precise drummer. He moves around his left-handed kit with aplomb, his warm haze of cymbals punctuated by a crackling snare. Whether playing with Kurt Rosenwinkel or his collaborative trio Stranahan/Zaleski/Rosato, Stranahan has established himself as a force to be reckoned with behind the kit as is shown by his list of collaborators.
Paradigm Shift is the pairing of the acoustic quintet with real-time electronic manipulation, presenting an engaging sonic program of music that mixes contemporary jazz, electronica, funk, rock, punk and free improv alongside anthemic themes, otherworldly sounds and infectious grooves. This promises to be a special night and the deal Michael is offering is unbelievable. Not only is the admission price warranted for this line up of top line pro's alone, but with addition of a free 15 Track Whirlwind Recordings Sampler album (feat: Partikel, Alex Garnett, The Partisans, Jeff Williams and The Cloudmakers Trio + more: See website for full sampler line-up) you will ALSO get a download card of his two previous albums Purpose Built and Banned in London. That's 3 albums of music for the price of admission. I cannot remember an artist offering such a deal before, especially of this quality. It goes to the core of his stand against the corporate stance of major record labels and the like.