Jake McMurchie (Saxes)
Nick Malcolm (Tpt)
Jim Blomfield (Piano)
Greg Cordez (Bass)
Mark Whitlam (Drums)
It has been nearly three years since Greg formed the band, originally a two sax frontline then to the classic sax and trumpet. The band debuted at the Be-Bop club and last year they got around to recording an album that reflects Greg's own writing which is mainly based in straight ahead jazz. The album is released on a New York record label: Ninety Nine Records. Greg has often visited the States and formed links with many musicians there.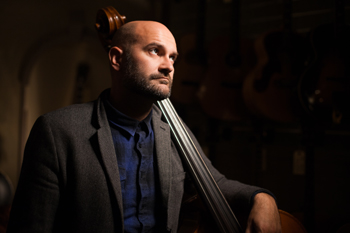 UK born, New Zealand raised, Greg Cordez has lived and worked in London, Madrid, and New York City. A busy bassist, composer and educator now settled in the vibrant Bristol music scene. In the past few years Greg has worked and collaborated with a number of excellent and innovative musicians including Patrick Wolf, Jim White, Merz, Ian Ballamy, Jason Rebello, Huw Warren, Sarah Blasko, Tim Garland, Andy Shepherd, Pee Wee Ellis, Gareth Lochrane, Alan Barnes, Slowly Rolling Camera, Chris Biscoe and top drummer Martin France. As well as organising a series of jam sessions over the years, an email from Greg was the stimulus for getting the Bristol Composers Collective going.
There's a deep integrity to these performances that respects both the music and the audience with results that, tonight, are as rewarding as it gets. ~ Tony Benjamin
Cordez though is much more than just a brilliant bassist, and the gig highlighted his quite considerable skills as composer. ~ Bristoljazzcrew.blogspot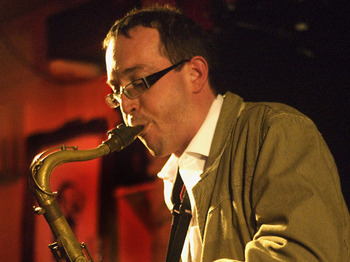 Jake McMurchie was born in London, raised in Bristol and Cambridge educated, Jake has been an influential member of the thriving South West jazz scene for nearly two decades. His distinctive sound, imagination and melodic drive have made him a key member of many of the most innovative and exciting bands to emerge from the Bristol area, notably Get The Blessing, What Four and the contemporary big band Ultrasound. When not touring with GTB, Jake is a key figure in the South West's vibrant jazz scene playing with rising stars Emily Wright, Nick Malcolm, Mike Willox, The Magnificent Seven, and with saxophone quartet Venn. He has also played with the National Youth Jazz Orchestra, Portishead and with the great Portuguese singer Fernando Tordo at the National Theatre in Lisbon and in the Cape Verdean islands. His most recent projects are Michelson Morley and Three Cane Whale.
McMurchie: Very original, very passionate… a very sexy sound. ~ Radio 3 Jazz Line-up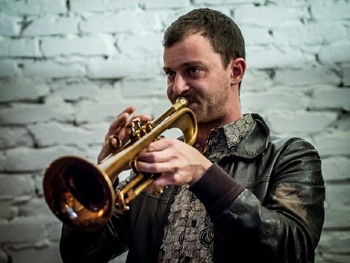 Nick Malcolm is an original, heart-felt improviser. He has rich, warm sound and a sense of improvisational daring. His own Nick Malcolm Quartet, play original compositions combining the rhythmic and harmonic complexities of contemporary jazz with the intensity and interaction of free improvisation. Nick also co-leads the improvising trio Alphabets with cellist Hannah Marshall and vocalist Lauren Kinsella. He is also a member of vocalist Emily Wright's 'Moonlight Saving Time' as well as UK folk musician Eliza Carthy's 'Wayward Daughter' band. Other professional work includes a diverse selection of musicians Roger Turner, Gail Brand, Dominic Lash, Laura Jurd, Get The Blessing's Jake McMurchie, Guillaume Viltard, Shabaka Hutchings, Josienne Clarke and Jim Moray. In November 2013 he was chosen to take part in Take Five Edition IX, a professional development scheme for emerging creative jazz musicians run by Serious UK. He has studied with Ambrose Akinmusire, Chris Batchelor, Dave Wickins and Ralph Alessi. He now teaches jazz trumpet at Wells Cathedral School.
...a supremely gifted musician...a trumpet player for the twenty first century fully conversant with the post-war history of his instrument...wow! ~ BEBOP SPOKEN HERE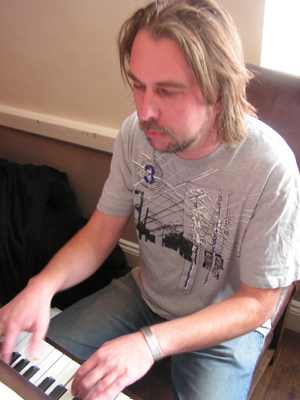 Jim Blomfield moved to Bristol in 1991 to establish a career as a performer and composer, Jim has become recognised as an exciting, versatile and engaging piano player. He has often been the pianist of choice to accompany some of the UK's biggest jazz names at numerous venues and festivals up and down the country as well as long standing engagements in the bands of two stalwarts of the Bristol scene, Andy Hague and Kevin Figes with whom he has toured extensively and recorded. More recently he has joined a band formed by up-and-coming bassist Greg Cordez.
As a bandleader and composer past work has included 'Latin Perspective', a sextet reflecting Jim's affinity with Latin jazz/Salsa music (a music that frequently imbues his playing and compositions) and Septimbre, a septet showcasing his intricate compositions and featured on his ASC records release 'Peaks and Troughs' (together with original quartet pieces featuring special guest Andy Sheppard).
Jim's arranging skills and diverse influences were also in evidence with commissions for the contemporary/crossover "Elektrostatic" concerts at Bristol's Colston Hall collaborating with the Emerald Ensemble and producing works that contained both classical and jazz elements. He also co-led and composed for acclaimed contemporary big band 'Resonation'. More recently Blomfield has concentrated on the trio format, enlisting the versatile talents of Roshan 'Tosh' Wijetunge on bass and Mark Whitlam on drums. The aim of the trio was to take the intricacies and complexities inherent in the compositions of Blomfield's larger scale ensembles and realise them in the more intimate setting of the trio whilst also maintaining a level of freedom and organic interplay facilitated by the smaller group format.
…brilliant pianist Jim Blomfield often packs more into a single solo than seems wholly decent. ~ Jazz UK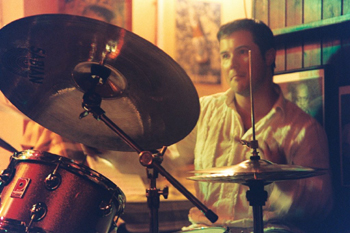 Mark Whitlam is a versatile drummer who has worked with artists as diverse as Jim Mullen, Alan Barnes, Tina May, Dave Newton and US saxophonist Benn Clatworthy through to Mike Outram, Gareth Williams, Chris Biscoe, Alexander Hawkins, Nick Malcolm and Ollie Brice. Growing up near Nottingham, Mark initially studied piano from age seven and then later percussion, receiving tuition from Royal Philharmonic and Bournemouth Symphony Orchestra percussionists. Learning from master drummers Ralph Salmins, Jeff Hamilton, Jim Chapin and Dave Wickens, Mark was offered a place at Trinity College of Music to study for a Masters degree in jazz performance. He's now a first call for the drum chair in many local bands including the Andy Hague Quartet and Jim Blomfield's trio.
With the door price of only £6 and the new release on sale for the special price of £5 on the night, this promises to be a great evening of jazz
Video above not working? Click here for YouTube link