Paul Merrell (Lead + backing vocals, acoustic, lead + rhythm guitars)
Claire Gaynor (Lead + backing vocals, electric + acoustic guitars, mandolin, keys)
Mark Anthony (Acoustic, rhythm + lead electric guitar, backing vocals)
Rich Price (Keyboards, organ, synthesiser, backing vocals)
Paul Bryant (Basses + backing vocals)
Paul Whittington (Drums + percussion)
This has been long in the waiting. Recorded and polished over the last few years, finally my good mate Paul Merrell has produced the goods. 1 PM isn't the time of day, just simply the first Paul Merrell album. After decades of live performance and recording, Paul decided it was time to write arrange and record a new catalogue of original material now due for release. The songs cover many styles such as rock, pop and country blues/rock. Whilst Paul is covering the guitar and vocal parts one of the many great things that have come out of the recording and production process is the opportunity to reaffirm and extend old musical friendships whilst at the same time bringing new musicians into the mix for recording adding that extra sparkle and originality to the final product.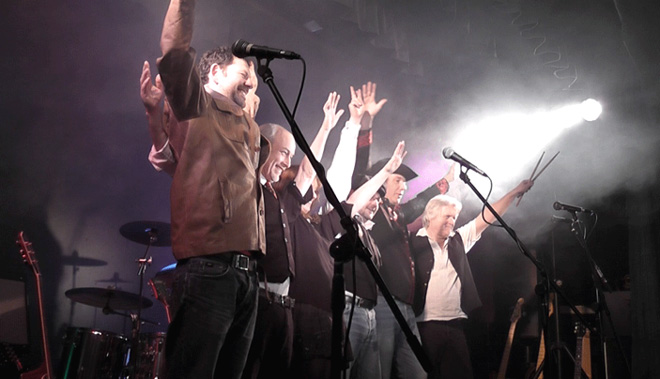 Tonight's performance will feature Paul's album and material from his collaboration band XTR (Cross the River). XTR is a relatively new line-up resulting from a fusion of experienced singer / song writers and performers. Award winning song writer Claire Gaynor (Big River / Kyotie) teamed up with long time musical colleague Paul Merrell to bring together two complimentary streams of original material performed either as an acoustic duo or full 6-piece band showcasing an experienced and dynamic back line that punches above its weight. Material covering country, rock, folk and blues influences will be on the menu.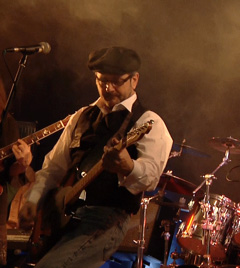 Paul Merrell is a prolific songwriter and performer. His musical background extends back over 30 years and includes many of the most popular bands in Bristol (Red Sea, Jaguar, etc). Well known on the local musical scene as a highly respected guitarist, Paul is often in demand as a live and studio session player but now he's returning to the front of the stage in his own right
Unsurprisingly, the creative process of writing and recording has led to the consolidation of a live line-up comprising of established musicians Paul has worked with for many years. In parallel with the recording schedule, Paul has teamed up with long time colleague and songwriter, Claire Gaynor to combine forces in bringing a substantial body of new material to the live set. Many of Paul's songs, whilst still at the pre mix/mastering stage, have found their way into the live set and the band have already started a number of showcase gigs in the South West in anticipation of a full menu of live events in 2016.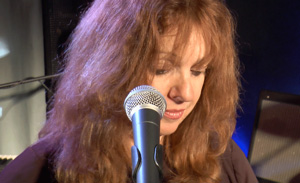 Claire Gaynor is an award winning British singer song writer who over many years has also gained considerable experience from writing, recording and live performance. It was aged 13 that Claire bought her first guitar as well as playing and composing on piano and violin. At age 14 she was already playing guitar and fronting the school rock band. Past success has included writing arranging and performing the material for popular band's of the early nineties which include 'The Tauntones' and 'This Wonderful Land' culminating in TV appearances and Radio performances. As a member of The Sweet Soul Sisters, the highly acclaimed British five piece Accapella band Claire co-wrote material for their successful British and Canadian tour. For the recording of her first full album 'Devotion' fiddle player John Permenter, Sarah Jory, the renowned British female pedal steel player, Simon Nicol and Chris Leslie members of Fairport Convention all came on board. Two tracks from the album 'Storm Clouds' and 'Stand up' have since won national awards.
Claire's New Country Rock band 'Big River' quickly established themselves firmly on the New Country Rock circuit playing at festivals and theatres across the UK often delivering a 7 piece lineup with all the musicians required to faithfully emulate this musical genre. Big River became known as the largest gigging New Country Rock band on the circuit. Her latest album Raison D'ętre reflects the ever changing styles and instruments of contemporary AOR, folk and New Country. Recorded, mixed and mastered at the Longhouse all the songs are self penned by Claire. Claire has added some of her favourite songs from a large back catalogue to complete the playlist and the live acoustic set for XTR.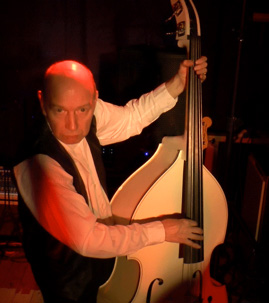 Paul Bryant is something of a specialist 'jack of all bass trades', playing mostly 4 and 5-string electric bass guitars, but also fretless, acoustic, stand-up double bass, the Ashbory rubber-band bass, and keyboard synth bass when the song requires it.
Over the last 35 years Paul honed his skills in many of the top local bands and on European tours rapidly becoming a well respected musician and driving force behind many successful live and recording projects. With varied musical tastes from folk to rock as well as decades of live experience Paul compliments the writing styles of the XTR band consolidating the rhythm section with an ear for melody, rhythm and full on power playing as required.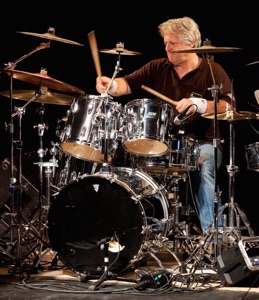 Paul Whittington was inspired by the likes of Ian Paice, Bill Bruford, Jeff Porcaro, Steve Gadd, John Bonham, Steve Ferrone, Dave Weckl, Billy Cobham and then . . . he ended up playing like himself! Paul started playing jazz at the age of 10 driven by his father playing a mean jazz piano learning the fine art of brush and stick rudiments.
With the release of Deep Purples 'Made in Japan' in 1973 the brushes went back in the cupboard and the rest is history feeling more comfortable with the more technical side of AOR. Less so today because of running his own international company, but in the past Paul was the driving force behind many top Bristol based bands now providing a steady hand to XTR.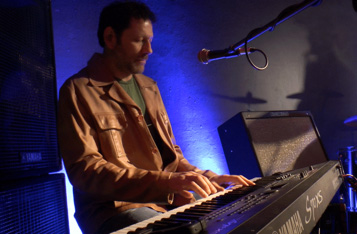 Rich Price has been playing the piano covertly for as long as he could remember. He'd never played in front of anyone outside the family until 5 years ago when, at the age of 40 (the new 21 apparently), Paul Merrell gave him and audition. Since then he's not looked back and has quickly found himself busy performing and recording with Paul as well as other members of the South West's 'Americana' set including Claire Gaynor and Sean Snook. His most recent work has seen him recording and performing with Gavin Thorpe on his latest and well received album 'Random Acts of Kindness'.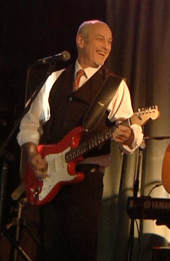 Mark Anthony is a singer / songwriter hailing from Glastonbury who has been playing as a solo artist and with bands within the West Country throughout his musical career. As a talented and accomplished player of the live stage Mark brings his own style to compliment the original songs of Claire and Paul.
With a door price inclusive of the CD as well, Ł5 is unbelievable value!!
paulmerrellmusic.com crosstheriver.uk
Video above not working? Click here for YouTube link